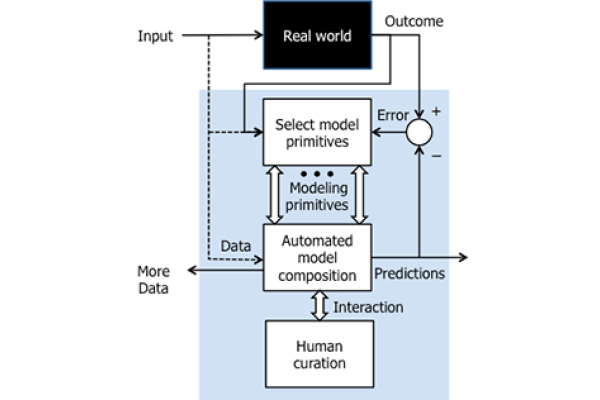 UBC's PLAI group wins $2.8 million D3M contract from DARPA
UBC's Programming Languages for Artificial Intelligence (PLAI) group has won the largest grant ever awarded to a faculty member from DARPA, the US government agency responsible for developing breakthrough technology for the defence industry.
Under the four-year contract PLAI will deliver Data-Driven Discovery of Models (D3M), the first DARPA prime contract ever awarded to UBC. The D3M program aims to fully automate machine learning so users with subject matter expertise but no data science background can create empirical models of real, complex processes.
According to PLAI Group Director Dr. Frank Wood, "the key idea of this program is this: imagine getting handed an Excel file and being told to predict the values in column 17 from all the other columns. The catch is: that's all you get.
"Deep learning won't work. There isn't enough data. The real challenge is something like program induction. Our research is both about making new machine learning primitives (like SVM's, random forests, but improved) and figuring out how to automatically compose them into machine learning programs that solve the problem automatically."
The Department of Computer Science is grateful to DARPA Program Managers Dr. Joshua Elliot and Wade Shen, who have led the D3M program from the outset and made it a reality. D3M is a collaborative venture bringing together machine learning expertise from across the sector, including UBC Professor Kevin Leyton-Brown as principal investigator and Professor Katrina Ligett of Hebrew University as a key partner and subcontractor.