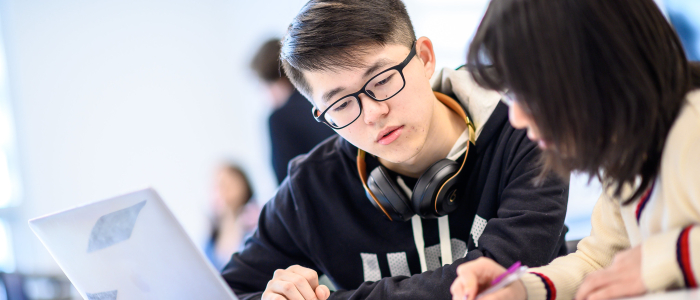 Courses & Registration
The Department of Computer Science offers courses across a wide range of topics in computing.
Our core curriculum is comprised of eight courses, all of which must be completed by CS majors
You can also choose elective courses to complete your degree requirements 
We offer Independent Study courses, such as Directed Studies or Honours courses
Many of our courses have lab sections that must be taken concurrently
Courses in high demand may have wait lists. When choosing courses, it is important to be aware of enrollment restrictions that may apply.
Discover the range of  introductory courses for CS.
Your Guide to Course Planning








STEP 1.      
Visit the Computer Science pages from the Course Calendar to find a list of courses required within each degree program option.
STEP 2.      
Visit the UBC Course Registration page and check course timetables.
STEP 3.      
Use the interactive prerequisites graph to ensure you are eligible for the courses you want to take.
STEP 4.      
Read the course descriptions. You may also want to use the Degree Navigator to see that you fulfill your degree requirements.
STEP 5.      
Build your timetable and visit our registration info page to register.