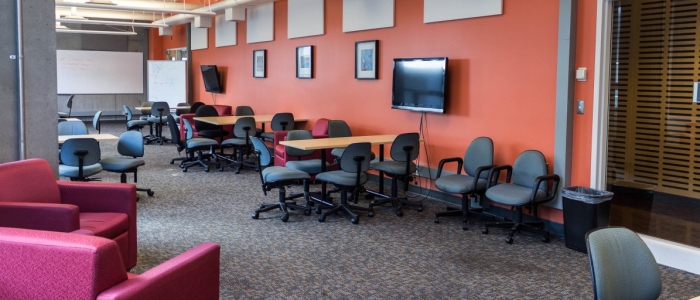 Drop-in Study Spaces
Gone are the dark, dingy computer science spaces of yesteryear. Students can now enjoy great, colourful, and casual spaces for studying between classes or after-hours.
Demco Learning Centre (ICICS X150)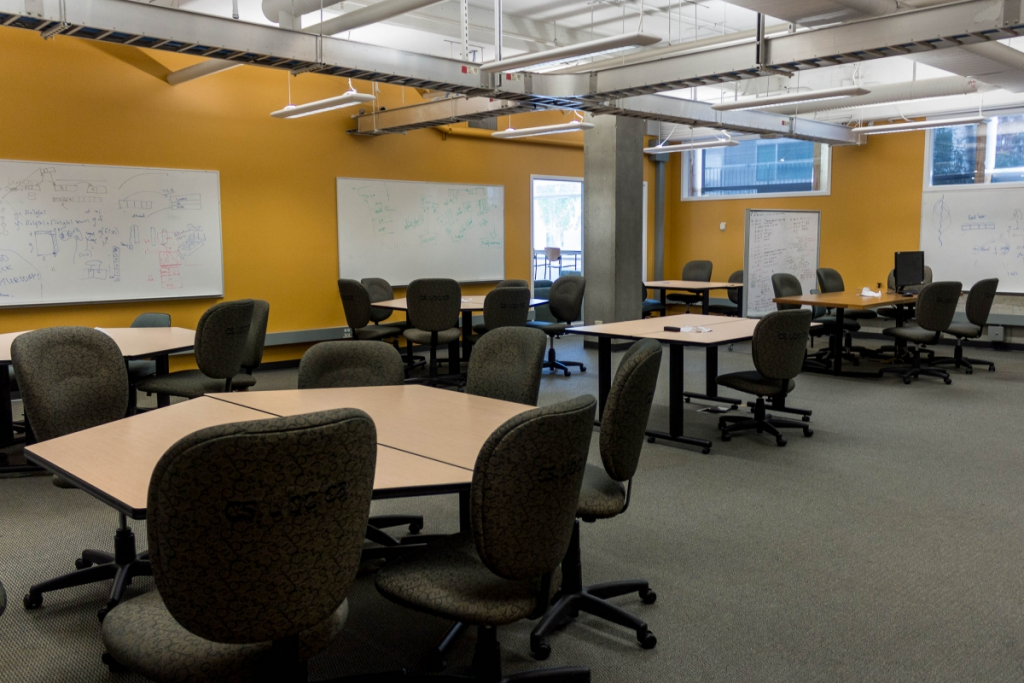 The Demco Learning Centre (DCL) provides drop-in help for students having difficulty with any of the concepts presented in class and for advice on assignments and projects in many CPSC courses. The DLC also provides space for students to study alone or in small groups.
Project Rooms
Ten project rooms are available for study use to students.  Most rooms are equipped with large LCD monitors for you to plug laptops into, a whiteboard (bring your own markers), and chairs for up to six people to work at a time. All of the Project rooms are available for booking to student groups of 3 of more for up to 2 hours. Single students can use the room if a group isn't waiting.  
Lounge / Study Areas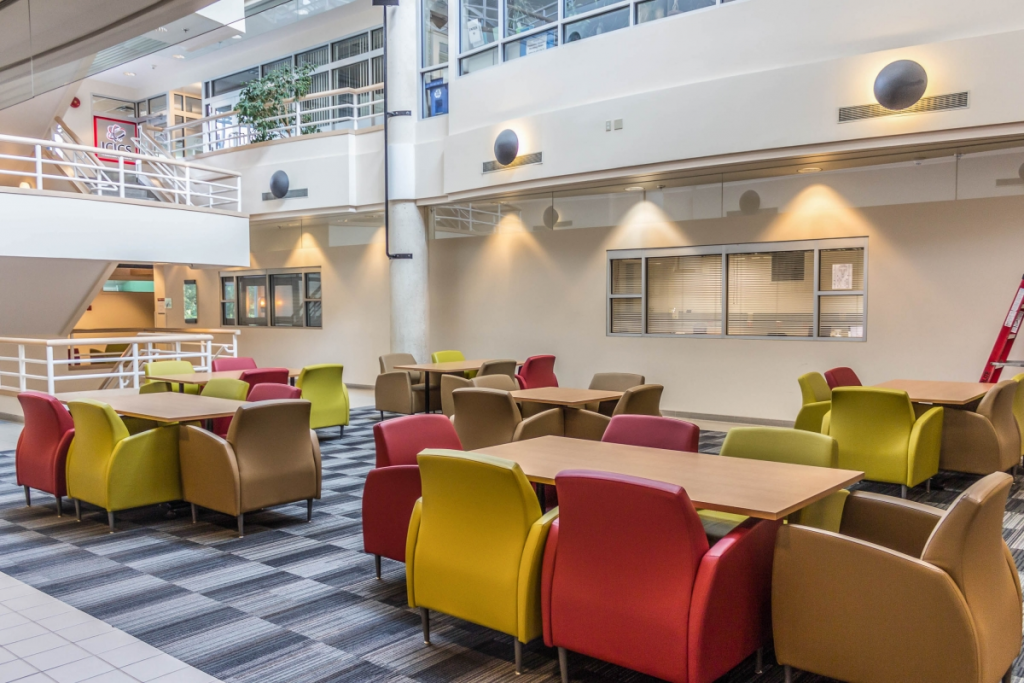 There are numerous undergrad study areas in the Computer Science buildings:
Around the UBC campus
There are many alternate student study areas on campus.