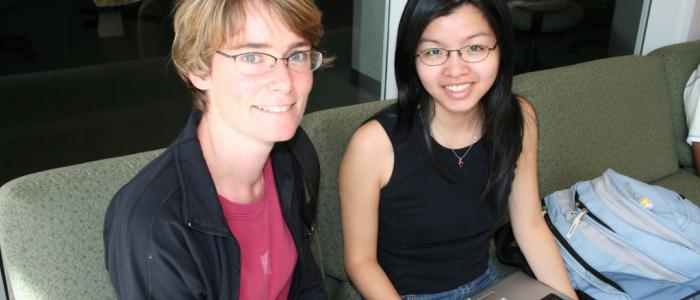 How to Apply
There are different paths for students who wish to apply to Computer Science, depending on your current status.  Please make sure you read through the information provided for students who are:
Within the Faculty of Science

Combined Major Degrees: you can combine Computer Science with another area of Science in a single degree.
Outside the Faculty of Science
You can also choose to do your Computer Science degree through one of the following faculties: Faculty of Arts, Faculty of Commerce, or Business Administration (i.e.,
Sauder School of Business
). 
List of Computer Science courses
Note well:  The UBC Faculty of Applied Science's Computer Engineering degree is completely unassociated with the Department of Computer Science.
Second Degrees 
Bachelor of Science in Computer Science (BSc Degree) 
You must apply to the Faculty of Science to pursue a second Bachelor of Science degree. You must also see an advisor before registering for second degree courses.
To apply for a Computer Science specialization (major, combined major, etc.) use the centralized process administered by the Faculty of Science. 
Bachelor of Computer Science - Integrated Computer Science (BCS) 
This 20-month, full-time program is designed for students who've already completed an undergraduate degree outside of Computer Science. In this program, Computer Science courses can be combined with relevant work experience through a co-op component. The program is directed at academically strong students with little or no programming experience.
More details, or email bcs-info@cs.ubc.ca.
Always Check Deadlines
You'll find the most current deadlines for application here.