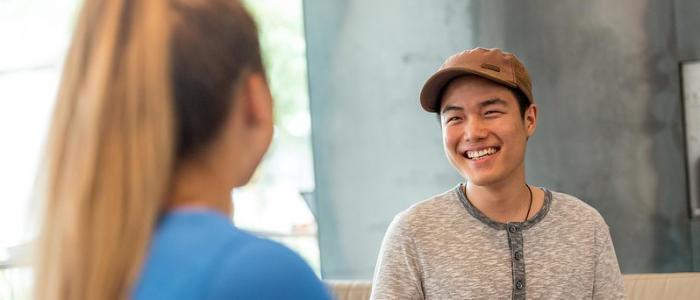 Academic Advising
How can we help?
If you have a question about the many degree specializations offered through the department, the graduation requirements for your chosen specialization, course selection or registration, there are advisors in the Computer Science Department and at Science Advising who can help. 
We also have a list of advising FAQs for undergraduate students that might provide a quick answer to your question.
We offer:
Express advice (for quick questions) by email: undergrad-info@cs.ubc.ca
Regular advising via scheduled appointments with a Computer Science department advisor on topics like:

CPSC course requirements
MATH and STAT course requirements
Prerequisites for CPSC courses
Help with selecting CPSC courses
Computer science program options (e.g. honours, major, combined honours, combined major, COGS, etc.)
Admission to computer science undergraduate programs
Transfer credits for CPSC courses
General academic advice related to computer science programs
Meeting CS graduation requirements
---
Need help with a course?
We encourage you to speak directly with your instructors or TAs. Otherwise, speak to an advisor.
You may also want to visit the Demco Learning Centre, located in ICCS X150 near Pacific Poké (check our building maps for directions). For any other inquiries please contact: undergrad-info@cs.ubc.ca
---
Before you book an appointment:
Please browse other areas of our site thoroughly or look for answers to Frequently Asked Questions before booking.
Faculty of Science advising
For questions related to the Faculty of Science and faculty requirements for your degree, connect with Science Advising.
They can advise you on the following topics: 
Faculty level degree requirements
Applying for a Minor
Taking a term off
Taking summer courses
Determining if you're eligible to graduate (faculty level degree requirements) 
If you have a medical issue or personal problem that is affecting your academic life
Registered in a combined program or taking a minor or second major?
Consult with an advisor in the other department about meeting that department's graduation requirements.