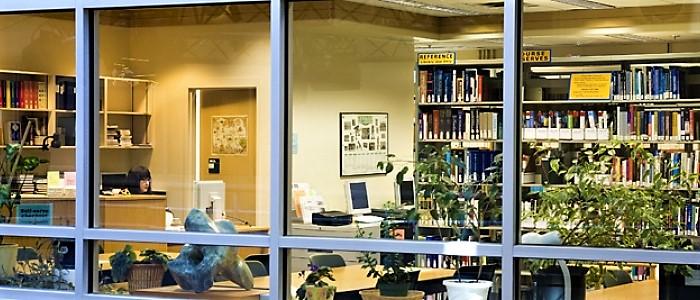 ICICS/Computer Science Reading Room
NEW: Starting in August, authorized users will be able to access the Reading Room 24/7.
Staffed opening hours, will also resume.
Get live virtual assistance during our Zoom drop-in hours:
Friday, September 17 from 10:30 - 11:30 a.m.
Tuesday, September 21 from 1:30 - 2:30 p.m.
Friday, October 1 from 10:30 - 11:30 a.m.
More information on assistance, access, hours
Our course reserve list  [pdf] includes textbooks which are available for loan, by request, as well as some online resources. A new course reserve list for Fall term 1 is now available.
Please contact us to request materials for campus mail delivery or pickup at UBC.
Need to return Reading Room material? More information here
---
What we offer
The ICICS/CS Reading Room provides dedicated, in-house information resources and assistance for the Department of Computer Science and the Institute for Computing, Information and Cognitive Systems:
Staff
The ICICS/CS Reading Room has two part-time staff to help you:
Bernice Koh, Reading Room Coordinator
Nobu Kawaguchi, Reading Room Assistant
Contact Us
Mailing address:

ICICS/Computer Science Reading Room
UNIVERSITY OF BRITISH COLUMBIA
262 - 2366 Main Mall
Vancouver, B.C.
V6T 1Z4
News
Our monthly newsletter [pdf] includes announcements, new books and new journals.
Our Facebook page includes book reviews, stories and links.
Our Twitter feed includes new books, journal issues, articles and notices.