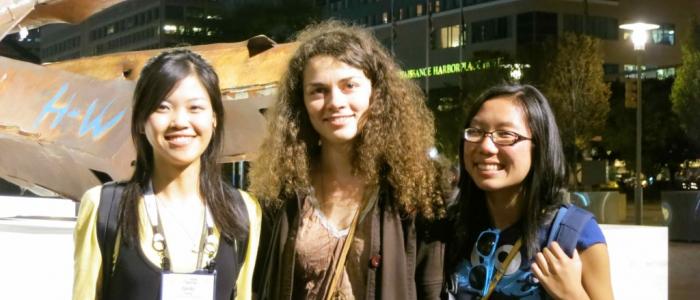 Conferences
CAN-CWiC is the premiere Canadian computing conference for Women in Technology. This annual event features networking, learning, sharing and mentoring. CAN-CWiC embodies the mission of encouraging curiosity and awareness for the digital innovations that change the community and world around us. Bringing together leaders in research, education and industry from across Canada.
The Grace Hopper Celebration of Women in Computing is a series of conferences designed to bring the research and career interests of women in computing to the forefront. Presenters are leaders in their respective fields, representing industrial, academic and government communities. Leading researchers present their current work, while special sessions focus on the role of women in today's technology fields, including computer science, information technology, research and engineering.
Opportunities for Undergraduate Research in Computer Science is a 3-day workshop that is research focused and will provide opportunities for undergraduate women from the USA and around the globe to work on exploratory problems in teams led by researchers from industry and academia. Scholarships available.
Venture Out isn't your regular tech conference. We value critical thinkers, great instincts, and everyday people who have a passion for truth and a desire get to the spirit of things. Now in our fourth year, we've grown to attract over 650+ attendees, 45+ sponsors and 10+ community partners. For 2020, we've handpicked speakers from a diverse range of backgrounds to help shine a light on unignorable topics that affect us all. 
The AISES National Conference has become the premier event for indigenous STEM professionals and students, attracting members and attendees from the U.S. and Canada. Take advantage of the unparalleled opportunity to connect with 2,300+ conference participants who are focused on learning the important trends, needs, and research impacting indigenous STEM studies and careers. Participants are looking for the connections, resources, and services to advise and advance their academic work and careers. The National Conference works towards achieving the AISES mission by providing students and professionals access to career pathways, professional and leadership development, research, and networking that also meaningfully incorporates Native culture into this annual signature event.