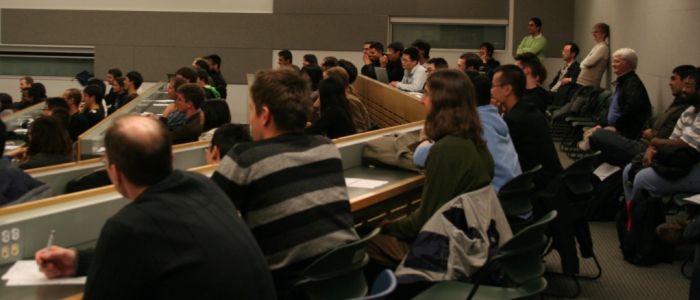 Faculty Lecture Series (FLS)
*We are currently not holding Faculty Lectures*

The Faculty Lecture Series featured UBC Computer Science Department faculty members speaking on the topics they're expert in. Past topics have included learning and pattern abstraction, and DNA programming and its related combinatorial and algorithmic problems.
Upcoming Events
There are no upcoming events scheduled.
Past Events
There are no past events.
Past Faculty Lecture Series Videos