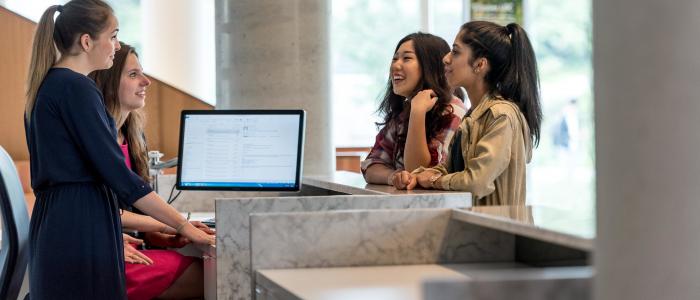 Prospective Undergrads
Computer science is one of the fastest growing, most prolific industries. Studying it at UBC places you in one of the country's leading computer science departments, at a world-class university. 
We're not going to lie... this program is not a cake walk. Having said that, employers understand how tenacious and adaptable you need to be to successfully graduate from UBC Computer Science. That skillset makes you a preferred candidate in the job-hunting arena.
Versatile and Rewarding Careers
With a major or combined major in computer science, the applications are virtually unlimited. Make a career in fields like:
Gaming
IT
Software Development
Medicine
Education
Operations Management
e-Commerce
Web technologies
Environment technologies
 
Even if you don't plan on entering a degree program, taking a course or two can benefit any career. Plus, if you join the department's co-op program (over 45% of CPSC undergraduates do), you'll gain valuable work experience while earning great wages.