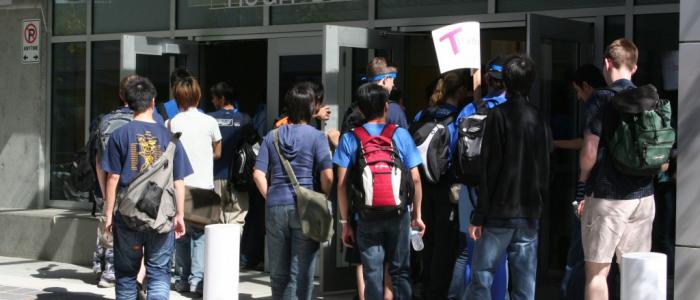 Prospective Undergrads
Computation is an integral part of our world. Posting to a Facebook wall, designing a building, making a movie, listening to an iPod, running a political campaign, talking on the phone and countless other activities are mediated by computation. Learning about computer science will enable you to understand and participate in the creation of these kinds of technologies.
Computational thinking will also help you to understand complex systems -- systems like the human brain, the planet's weather, and public health policy.  Such systems do not run on computers, but can be understood in terms of computational models.
Watch: Bill Gates, Mark Zuckerberg and others on the importance of learning programming (Code.org)
Versatile and Rewarding Careers
Computer science offers a huge variety of highly satisfying careers — which are among the highest paid today. With a major or combined major in computer science, you can work not just in information technology and software development, but also in fields like genomics, medicine, robotics, finance, gaming, marketing, advertising, operations management, e-commerce, web technologies, or environmental technology.  Your employment in the computing sector can even begin early, if you join the co-op program.  Over 45% of CPSC undergraduates wind up in a co-op program.  Such students earn good wages and gain valuable work experience.
Because computation is so integral to our world, the demand for computer science graduates is strong and is likely to remain so for a long time.  We encourage all UBC students to consider taking one or more CPSC courses, even if you don't plan on entering a CPSC specialization (degree program).
CS Alumni - In their own words!