Emergency Procedures and First Aid
When calling in an Emergency
Call Emergency Number: 9-1-1
Specify whether you need Police, Ambulance or Fire
Have the following information available:
Building name: ICICS/CS Building

Building address: 2366 Main Mall, UBC

Location within the building of the incident

Your Phone Number
Do NOT hang up as additional information may be needed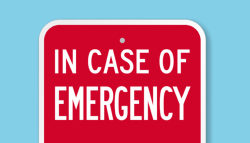 Employees (faculty, staff, and student-staff),
dial

604-822-4444
Students and visitors, dial 604-822-2222
In the event of a medical emergency, first call 9-1-1 and then call Campus Security for First Aid.
While you are waiting for First Aid to arrive:
Ensure there is no danger to yourself or victim.

Do NOT move victim unless their life is endangered.

Remain with victim until help arrives.

Inform

Your Supervisor

CS Emergency Director email:

emergency-director@cs.ubc.ca
First Aid
UBC Campus Security responds to all First Aid calls for students, faculty, staff, student-staff, and visitors on the UBC Vancouver Point Grey campus. Our patrol officers are Occupational First Aid Level 2 (OFA2) certified and will respond and provide initial care and implement any critical interventions up to the scope of their training until paramedics arrive on scene. All medical emergencies should continue to be directed to 9-1-1.



Accident/Incident Reporting
Report all accidents or near-miss incidents immediately to your supervisor and to the CS Emergency Director emergency-director@cs.ubc.ca within 24 hours. In addition all accidents and incidents must be reported using the on-line Central Accident Incident Reporting System (CAIRS). For more information see UBC Accident/Incident Reporting
Emergency Preparedness
Accident Prevention
The department considers health and safety to be of paramount concern. Emergencies, disasters, accidents and injuries can occur at any time and without warning. Be prepared to handle emergencies.  All new faculty, staff and graduate students working in the ICICS/CS building must complete the Safety Orientation checklist.[DM1]
Employee Responsibilities
Supervisors' Responsibilities
Personal security
General

Campus

Security