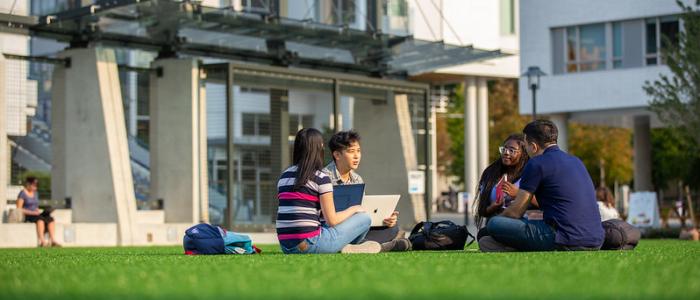 Groups and Activities
The department's Committee for Outreach, Diversity and Equity (CODE) hosts events and groups, and also encourages students to form their own affinity groups, supported financially and administratively by the committee.
They're always looking for grad and undergrad reps. If you're interested in joining the committee, please send an email.
Community Building - Undergraduates
Luncheons and dinners are hosted regularly with invited speakers from industry and academia sharing their experiences with students. There are also workshops and panels to support women in CS. Past topics have included: salary negotiation, presentation skills, preparing applications to graduate school, and how to thrive as a woman in technology. 
Community Building - Graduates
CODE sponsors the Bi-Annual Grad Dinner. This event happens twice a year, usually in October and April. It is an opportunity for female graduate students, post-docs, faculty, and tech staff to meet in an informal setting outside of the department. These dinners are hosted by one of the faculty or staff members.
Conference Sponsorships 
CODE provides funding for undergrad students and grad students to attend conferences. Examples include Canadian Women in Computing Conference, Grace Hopper Conference, CRA-W Graduate Workshop, Harvard's WeCode and CMU's OurCS Conference.
Affinity Groups
Meeting time and place of gatherings and events TBA post-COVID-19.
Queer Coded 
Queer Coded is a group of CS students who identify under the queer and/or trans umbrellas who provide a safe space to connect with the queer community in the tech field and provide resources and support as needed. They work to improve the visibility and awareness of queer and trans people in the department.  
Women in Computer Science (WiCS)
The WiCS Affinity Group aims to build a strong community of women in Computer Science at UBC. They seek to empower women by providing opportunities to build lasting connections with other women in tech, and support one another while at UBC. The group is open to both undergrad and grad students.
GIRLsmarts4Tech
GIRLsmarts4tech is a one-day computer science workshop for girls in Grade 7. The goal of the workshop is to introduce computer science through a series of educational and interactive activities and give them more confidence with computers and technology. 
Inspiring Girls in Tech Alumni/Industry group 
This group is for younger girls to meet and be inspired by CS alumni and CS mentors.
The CRA-W Grad Cohort for Women Workshop  
This group is for graduate students in computing-related studies interested in interacting with successful women in the field.  They provide advice on topics such as how to find and develop a research topic, how to prepare for your career after graduate school, and how to balance work and life.
Athena Pathways: Scholarships for Women in AI
Athena Pathways partners with UBC Computer Science to help Canadian women see the potential of the tech sector, and how a career in Artificial Intelligence aligns with their skills and interests. 
Tri-Mentoring Program
Although the CS Tri-Mentoring Program serves any gender or designation, over 50% of the participants are female.