Tri-Mentoring Program
Share your experience with a current UBC Computer Science Students and participate in a program that connects students with you, our alumni.
The UBC Computer Science tri-mentoring program connects students with experienced industry and UBC faculty professionals, and with fellow students. With a mentor's help students work towards careers-related goals, meet new friends, gain different career perspectives, and become part of the larger Vancouver tech community.
The program's tri-level structure means that the senior student you mentor is in turn mentoring a more junior student, on topics such as course planning, student life, and extracurricular activities. Student participants come from a variety of CS programs: our various Bachelor's degree programs, our BCS (Computer Science 2nd degree) program, and from our Master's program.
Mentors gain from the experience through interacting with bright, motivated students, networking with fellow mentors, developing new skills, and having the opportunity to promote their specific industry.
In operation since 2002, our award-winning CS program is the largest among numerous UBC tri-mentoring groups. For the 2019-2020 year a total of 420+ students and mentors took part. As a mentor, you join a group of experienced and committed CS professionals. Some have been mentors for 5, 10 and even 15 years. Some even began as student mentees themselves in the program!
The tri-mentoring program's activities includes kickoff and end of year celebrations, face to face mentoring meetings and online contact with students. There are also optional mentor professional development events and opportunities to provide feedback to students in technical interview skills practice sessions or personal project feedback groups.
Mentor Required Commitments
The total required time commitment for industry or faculty mentors is 15-20 hours. This includes:
completing the online mentor application
reviewing the Mentor Handbook content
attending the program kick off event, where you'll meet your student mentee and participate in a "speed mentoring" activity
meeting twice in-person with your senior student

The junior student mentee in your trio may request to come to the meeting together with the senior mentee; it's totally your choice whether you accept this request.

additional online or phone communication with your student as required
attending the late March program wrap up event
completing short online feedback and exit surveys
 More details about these activities available here.
Mentor Benefits
Providing students with careers-related support, guidance, and inspiration

Increasing your professional network across a wide sector of the tech industry

Ability to role model and encourage professionalism in students

Deepening your connection with the UBC Computer Science Department

Contributing to your industry's future by assisting the next generation of leaders

Ability to "pay forward" some of the support and inspiration you have received throughout your career.

Connecting with prospective talent for your company
Mentor Eligibility Requirements
You are currently working in a Computer-Science related role within the Lower Mainland
You have completed a Bachelor's, Master's or PhD in Computer Science or Computer Engineering
You are available to meet face-to-face with your student mentee at least two times between the start of the program and late March, and to interact further via online tools or by phone
Mentor Resources and Program Contacts
Donate to CS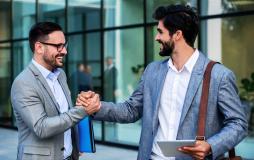 When you donate to Computer Science students, you're making a real difference in their academic lives.
Tri-mentoring Sponsors
Gold Sponsors


Silver Sponsors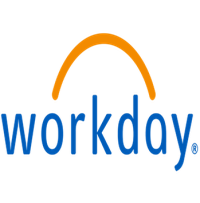 Friendship Sponsor