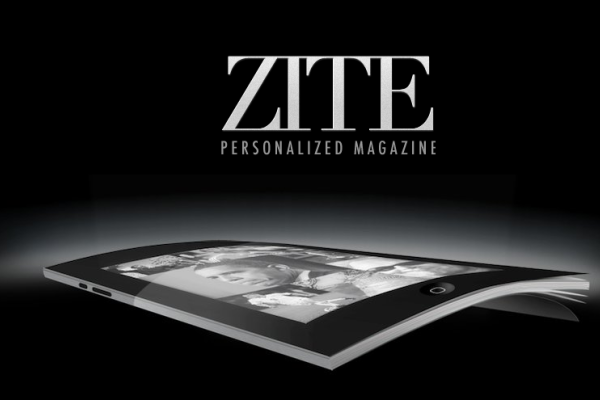 Zite and LCI Make the News
The last two days have been very exciting for professors Kevin Leyton-Brown and Nando de Freitas. Worio, under the lead of LCI graduate Mike Klaas (CTO) and UBC graduate Ali Davar (CEO), launched a new product yesterday: Zite.
"I'm incredibly proud of what our 'kids' -- Mike Klaas, Eric Brochu, Dima Brodsky, and others -- have accomplished," said de Freitas shortly after the launch.
"It has been wonderful to work with them, Kevin and the Zite team: Ali Davar, Ben Frederickson, Pooya Karimian. They have worked incredibly hard, and produced a very sophisticated web-scale machine learning system for the semantic analysis of documents and personalized recommendation," he said.
"They deserve all the great coverage they are getting in the media, places like the Wall Street Journal and USA Today, and all over the web."
For some of this coverage and more info about Zite, see the video at ABC News and the demo video on Youtube.
"It is equally wonderful to see LCI being not only one of the leading academic AI labs in the world, but also having a broad practical impact," de Freitas added. "The world is reading about us ... may be using Zite!"
Headlines around the world
Wall Street Journal Venture Capital Dispatch: "Zite originally came from research at the University of British Columbia's Laboratory for Computational Intelligence and received unspecified funding from Canada's National Research Council and PRECARN in 2007."
USA Today: "The road to Zite (short for zeitgeist, "spirit of the age") is a long and winding one. It originated, in a roundabout way, as a research project at the Laboratory for Computational Intelligence at the University of British Columbia in 2005. When it was spun out of the university, it was a search engine company called Worio from 2007 to 2010. The inspiration for Zite came last year, Davar says. Several months later, it is an iPad app."
Fortune: "Meet Zite, a new personalized iPad magazine developed by researchers at the University of British Columbia's Laboratory for Computational Intelligence that unlike say, the current version of Flipboard, adapts to user behavior and content preferences. All that back-end stuff factors in things like click-throughs, how long users linger on a story, and even the word semantics of text (ie. left wing blogger? Right wing?) to increasingly present content relevant and interesting to you."
Mashable: "Davar's eight-employee team is drawn from researchers at the University of British Columbia in Vancouver, specifically its Laboratory for Computational Intelligence. That academic know-how is part of Zite's DNA in the same way that Larry Page and Sergey Brin's graduate project in computer science at Stanford gave birth to Google. Spend any amount of time with Devar, who has all of Page's excitable geekiness, and he'll talk your ear off about machine learning and how advanced it's going to get over the next 20 years."
VentureBeat: "Zite is based in Vancouver, British Columbia, and it's based on technology developed at the University of British Columbia's Laboratory for Computational Intelligence. The company is funded, in part, by grants from the Canadian government"