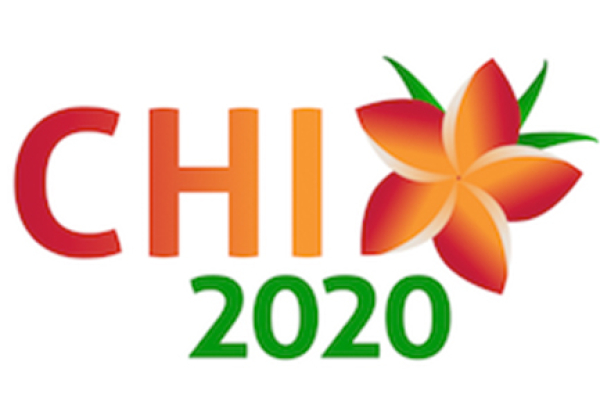 UBC Computer Science cleans up at CHI 2020
There were no Mai Tais poolside. No fragrant leis. And no evening luaus. This year's ACM CHI Conference on Human Factors in Computing Systems, the premier international conference on Human-Computer Interaction, had been planned in beautiful Hawaii April 25-30. The COVID-19 situation changed everything, so the in-person component of the conference had to be cancelled.
Fortunately, some members of UBC's Computer Science Department still had a lot to celebrate when all was said and done. An astounding 3,000 papers were received for consideration at CHI, and 758 papers were accepted after a stringent peer review process. Nine of those were from UBC Computer Science, plus four more papers came out of other UBC departments affiliated with the Design for People initiative.
Two of the UBC CS papers won best paper awards, earned by the top 1% of the submissions: one with Professor Karon MacLean and former UBC postdoc Sabrina Hauser, and one with Professor Joanna McGrenere. Another was awarded an honorable mention, given to the top 5%, with authors from many walks of UBC CS life: grad student Soheil Kianzad, undergraduate Yuxiang Huang, and faculty members Robert Xiao and Karon MacLean.
Joanna McGrenere was particularly busy, as she was also involved with the conference as Technical Program Chair (TPC) and had four papers accepted. Two other computer science faculty members also had CHI papers with their graduate students, namely Tamara Munzner and Dongwook Yoon.
Joanna said, "Given the size of the CHI community, that so many UBC papers were accepted, and that two best papers would go to researchers from the same university, let alone those from the same HCI group speaks volumes of the calibre of research here and our prominence in the international community."
CHI – pronounced 'kai' – is a place where researchers and practitioners gather from across the world to discuss the latest in interactive technology. With 12 accepted papers in total, UBC ranked 15th out of 608 global institutions for the most publications at CHI 2020, an impressive feat. Through these standings at CHI, UBC is well-poised to continue advancing HCI at an international level, and to say Aloha to even more exciting outcomes.
 The 9 accepted papers from UBC CS are: