Karon MacLean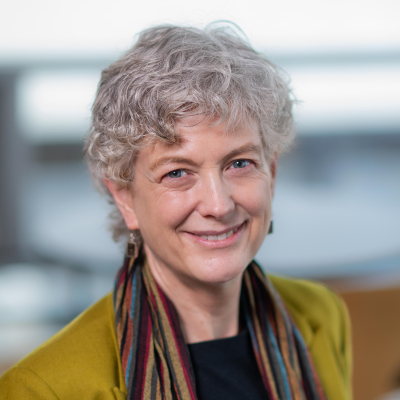 Professor
Office Phone #
604-822-8169
Academic Information
B.S., Biological Sciences & Mechanical Engineering, Stanford University (1986); M.S., Mechanical Engineering, MIT (1988); Engineer, Center for Engineering Design, Univ. of Utah (1988-1990); Ph.D., Mechanical Engineering, MIT (1996); Member of Research Staff, Interval Research Corp. (1996-2000); Assistant Professor (2000); Professor (since 2010), University of British Columbia. Peter Wall Fellow, 2001; Killam Research Fellow (2007); UBC Charles McDowell Award (2008).
Research Areas
human-computer interaction
Interests
Computers give us access to and control over data and machines, but they have also taken away the handles our bodies evolved to use. My research's central goal is to restore physicality to computer interaction, take it away from the desktop and embed it into the world at the best point of use. I use haptic (touch) force feedback as part of a multimodal HCI design toolbox, and apply design techniques to real problems and contexts to better understand its ideal uses and deployment. The applications I've found most exciting to date are those that require continuous and/or expressive control or navigation - for example, manipulating streaming media, drawing and sculpting, controlling musical instruments, affective displays, and computer-mediated interpersonal affective communication. Other promising areas are those where other senses are overutilized (driving), or a system is being monitored with low attention (the pager of the future).
Courses
2023 Winter
2022 Winter
2021 Winter
2020 Winter
2019 Winter
2018 Winter
2017 Winter
2016 Winter
2015 Winter