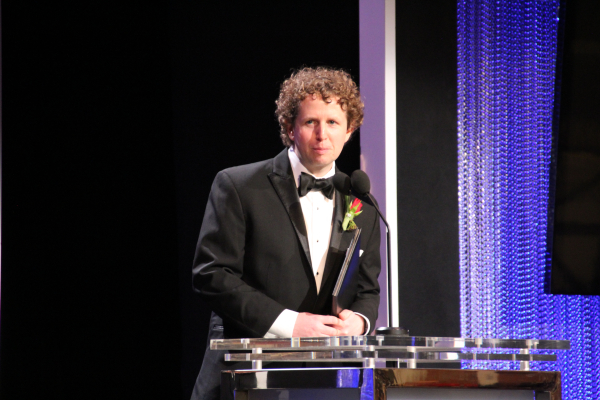 UBC Computer Science Alumnus Derek Bradley Wins 2019 Technical Oscar
UBC Computer Science alumnus Derek Bradley (PhD 2010) won a 2019 Technical Oscar (2019 Scientific and Technical Achievements Oscar) for his work on the Medusa facial capture system he helped develop at Disney Research.  He was a member of the Computer Science Imager Lab, and his UBC PhD dissertation, supervised by Prof. Wolfgang Heidrich, launched him in this direction; it is entitled
"Markerless 3D reconstruction of temporally deforming surfaces from multiple cameras"
The award was given to Thabo Beeler, Derek Bradley, Bernd Bickel and Markus Gross for the conception, design and engineering of the Medusa Performance Capture System.  According to the Oscars website, "Medusa captures exceptionally dense animated meshes without markers or makeup, pushing the boundaries of visual fidelity and productivity for character facial performances in motion pictures."
More information here and here.   
Congratulations, Derek!