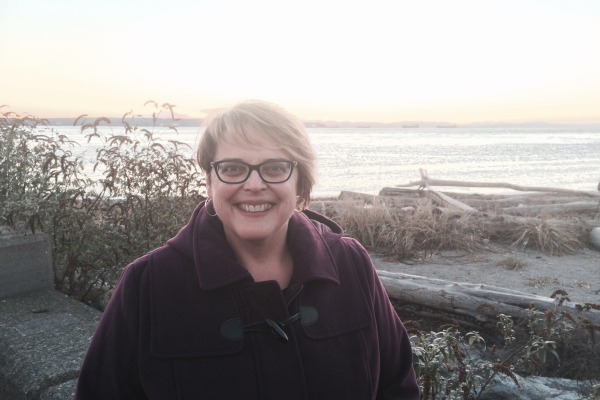 Diane Johnson Receives UBC Faculty of Science Achievement Award for Service
Congratulations to UBC Computer Science Career Planning and Placement Coordinator Diane Johnson, recipient of a 2014 Faculty of Science Achievement Award for Service. The award recognizes staff, students and faculty whose service contributions have had a significant positive impact in achieving UBC Science's mission.

Diane is recognized for her outstanding work in designing and implementing careers-related programming that is customized for CS student needs and actively incorporates UBC CS alumni and employers. Specific services she's developed for students have included technical interview skills practice sessions, "speed mentoring" with CS alumni, and e-Portfolio competitions. Diane is also commended for her warm, engaging manner with students, and for her exceptional ability to motivate them to positive, practical action as a result of her individual career coaching sessions with them.