Michiel van de Panne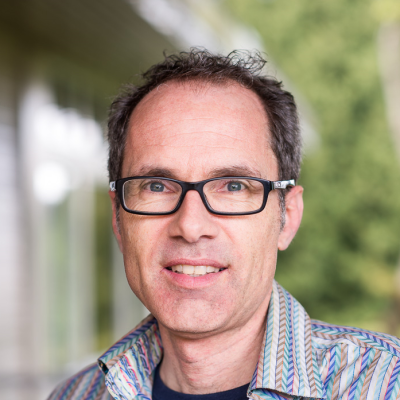 Professor
Office Phone #
604-822-8737
Academic Information
B.A.Sc., University of Calgary (1987); M.A.Sc., University of Toronto (1989); Ph.D., University of Toronto (1994); Assistant Professor, University of Toronto (1993-1998); Associate Professor, University of Toronto (1998-2001); Visiting Professor, University of British Columbia (1999-2001); Motion Playground Inc. (2000-2004 ); Associate Professor, UBC (2001-2008 ); Full Professor, UBC (2008-)
Interest Keywords
reinforcement learning
control
physics-based simulation of movement
human animation
robotics
Interests
My research interests that span reinforcement learning, control, physics-based simulation of human and animal movement, robotics, computer animation, and computer graphics. How can we develop models of human and animal movement that match their skills and agility in real life?  What is the best way to learn new motor skills?  How can we develop reinforcement learning and planning methods that transfer well to the real world, as opposed to being limited to simulations?
Selected Publications
ALLSTEPS: Curriculum-driven Learning of Stepping Stone Skills. 
Zhaoming Xie, Hung Yu Ling, Nam Hee Kim, and Michiel van de Panne. 
ACM/EG Symposium on Computer Animation, 2020.  
Character Controllers using Motion VAEs.
Hung Yu Ling, Fabio Zinno, George Cheng, Michiel van de Panne
ACM Transactions on Graphics (Proc. SIGGRAPH 2020)    
DeepMimic: Example-Guided Deep Reinforcement Learning of Physics-Based Character Skills
Xue Bin Peng, Pieter Abbeel, Sergey Levine, Michiel van de Panne
ACM Transactions on Graphics (Proc. SIGGRAPH 2018)
DeepLoco: Dynamic Locomotion Skills Using Hierarchical Deep Reinforcement Learning
Xue Bin Peng, Glen Berseth, KangKang Yin, Michiel van de Panne
ACM Transactions on Graphics (Proc. SIGGRAPH 2017)
Research Interests
graphics
machine learning
artificial intelligence
robotics
Research Groups
AI: Artificial Intelligence
CAIDA: Centre for Artificial Intelligence Decision-making & Action
Imager: Laboratory for Graphics, Visualization and HCI
Latest Courses
2021 Winter
2019 Winter
2018 Winter
2017 Winter
2016 Winter
2014 Winter