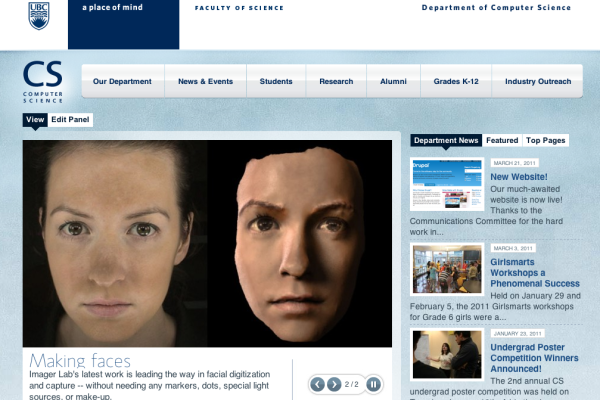 New Website!
Our much-awaited website is now live! Thanks to the Communications Committee and all of our tech and admin staff for the hard work in putting together the move.
The new site will enable department members to share information more easily, better view events and news, and will highlight our programs and services.
The site is also a move into an open-source development platform that will make changes, updates, upgrades and redesigns much easier and more painless.
As this launch is "Phase One" of our web project, there is more to come: we will be focussing on enhanced social media functionality, community-building, and we will be tweaking the design as we go forward in response to statistics on how people are using the site.
For the next few weeks, the "[+] Feedback" box at the bottom of the page will remain functional: if you find missing links, outdated information, or weird formatting issues, please submit.