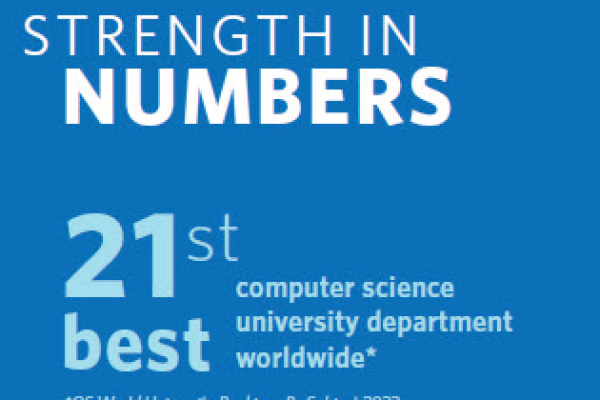 The year in review
Despite the long slow bounce back from COVID restrictions over the past year, the department of Computer Science did not seem to miss a beat. As the illustrated fact sheet shows below, everything is thriving.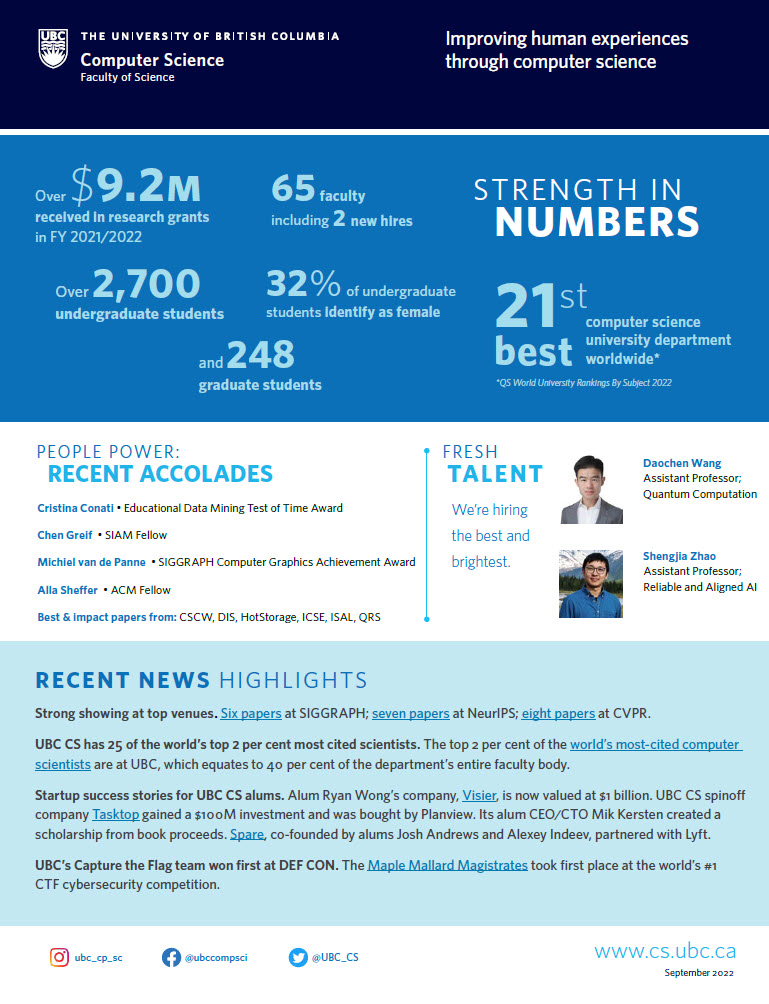 With several new hires, as well as a variety of awards, best papers, and research grants received in the order of over $9.2 million, the department is holding its own. Not only do we rate 21st in the world for university computer science departments*, but we also tie for #1 in Canada (MacLean's annual survey).
Furthermore, we have the highest ever number of undergraduates taking our programs: more than 2,700.
Over the past twelve months, we've had multiple papers accepted in individual conferences, a Lifetime Achievement Award and Test of Time Award as well as a CRC Chair designation. Even some of our alums with startups are shooting for (and reaching) the stars, while our competitive cybersecurity programming team has shot up to one of the BEST in the world with their first-place finish at the DEFCON Capture the Flag competition.
We have been creating these one-page overviews for the Computing Research Association for some time now, and you can find the last few years published on our By the Numbers page near the bottom.
It seems everything just keeps getting better and better for the department of UBC Computer Science, and we expect the coming year to be no different.
*QS World University Rankings