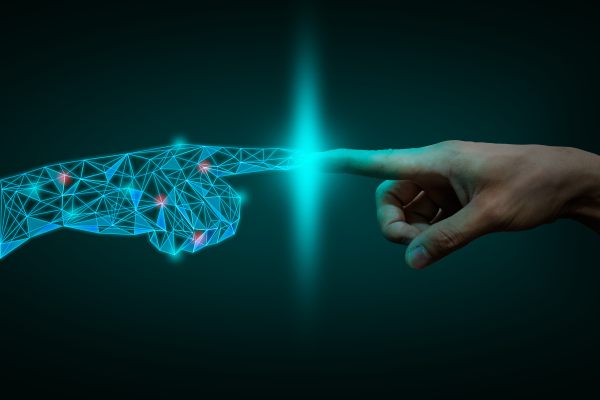 Two Honourable Mention awards for CS researchers at systems design conference
When it comes to designing a better interactive experience for computer game players, or giving storytellers what they want from AI, UBC researchers are amongst the leaders in the field.
Two papers that were published at the June 2022 Conference on Designing Interactive Systems (DIS) by UBC computer science researchers received Honourable Mention Awards, representing the top four per cent of all submitted papers.
The conference theme was centred around designing for wellbeing. The two award-winning UBC CS papers tackled issues with the ultimate goal of providing key insights to designers, thereby aiding them in creating better human-computer interactions.
One of the award-winning papers, "How should I respond to 'Good Morning'?" co-authored by Computer Science Assistant Professor, Dr. Robert Xiao, and Masters student Michael Yin, investigates the use of choice as a form of player interaction in narrative games.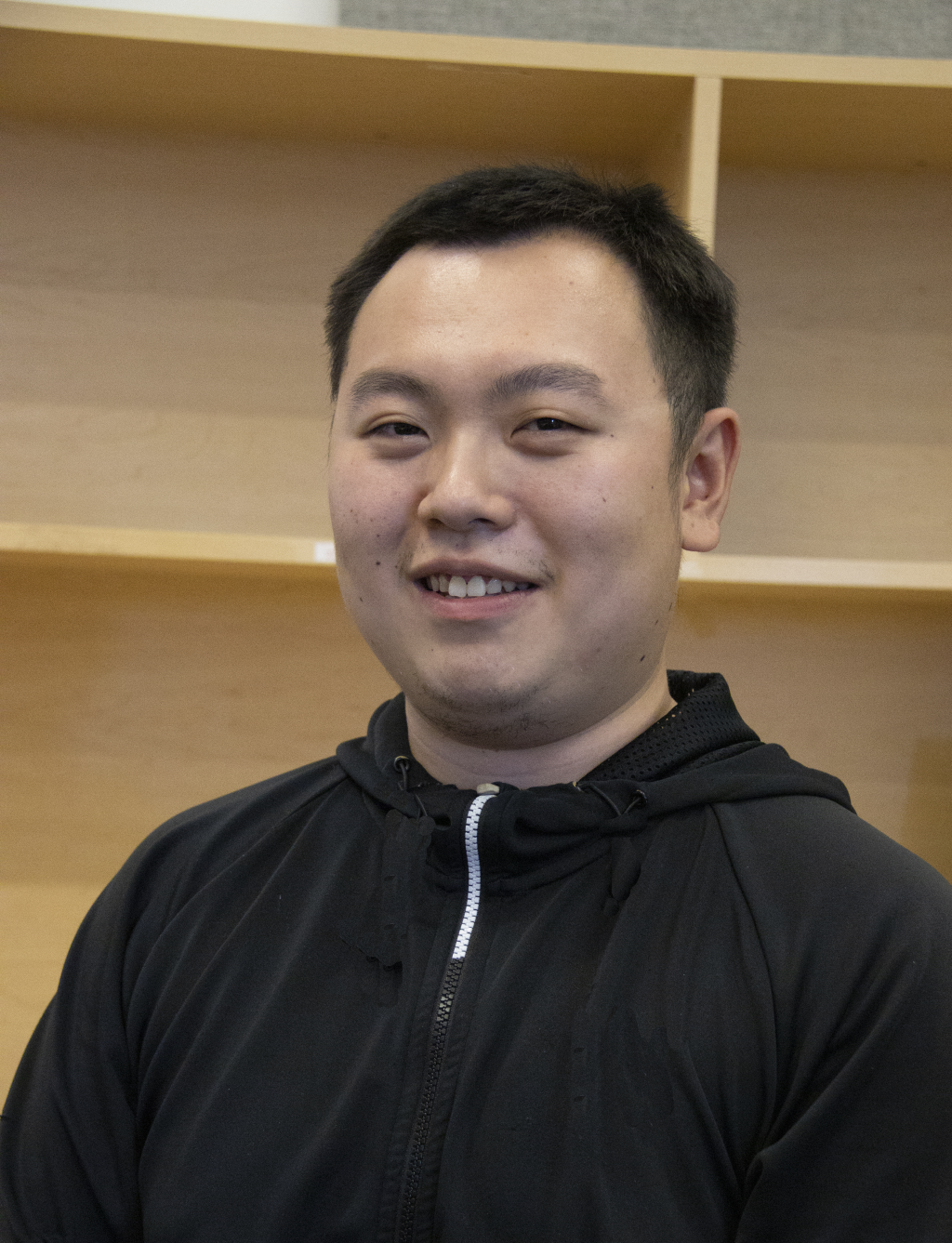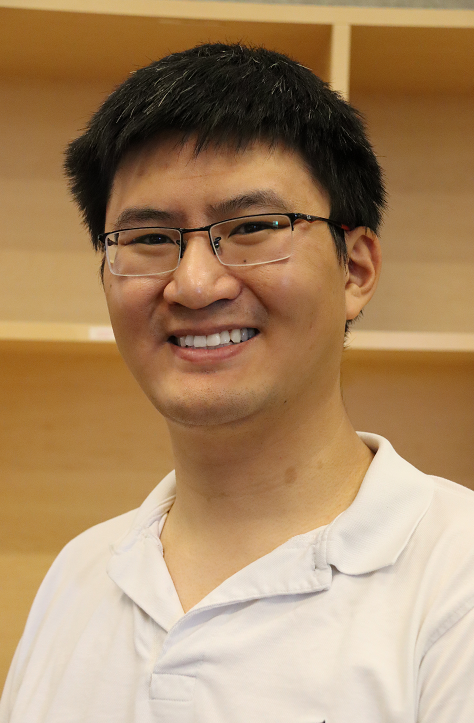 From the results, they conclude that the more conscious and directed use of choices in games could help in developing increasingly meaningful experiences for players.
Creating empathy through 'self-insertion'
The methodology involved interviewing game designers and players, as well as playing some of the games themselves.
Michael said, "Nowadays, video games have the ability to generate engaging storylines using characters with whom the players can empathize. In this study, we explore a common aspect within this domain – the use of choice as a form of player interaction, referred to as self-inserting. One main finding in the study, he said, is how choice can create aspects of empathy toward others, including both virtual characters and other players.
Michael explains how their research ties into aspects of wellbeing, "Games have the ability to form communities, where people can come together to share and discuss their personal playthroughs and the choices they've made in the games, as well as the outcomes."
Robert added, "The research was quite thorough, employing a mixed-methods approach for gathering data which provided a lot of good raw data. The analysis produced a number of insights that should be useful to future game designers. All in all, it was a well-executed study on an interesting and relevant problem in video game experience."
With better, more human-centric design, Michael and Robert conclude that a stronger sense of community can be built through resulting discussions.
Michael says although this paper forms part of his Masters thesis, he will also continue research on understanding how humans engage with forms of virtual technology (including video games, and media forms like livestreaming and technologies like AR/VR), and developing tools to support and extend these interactions.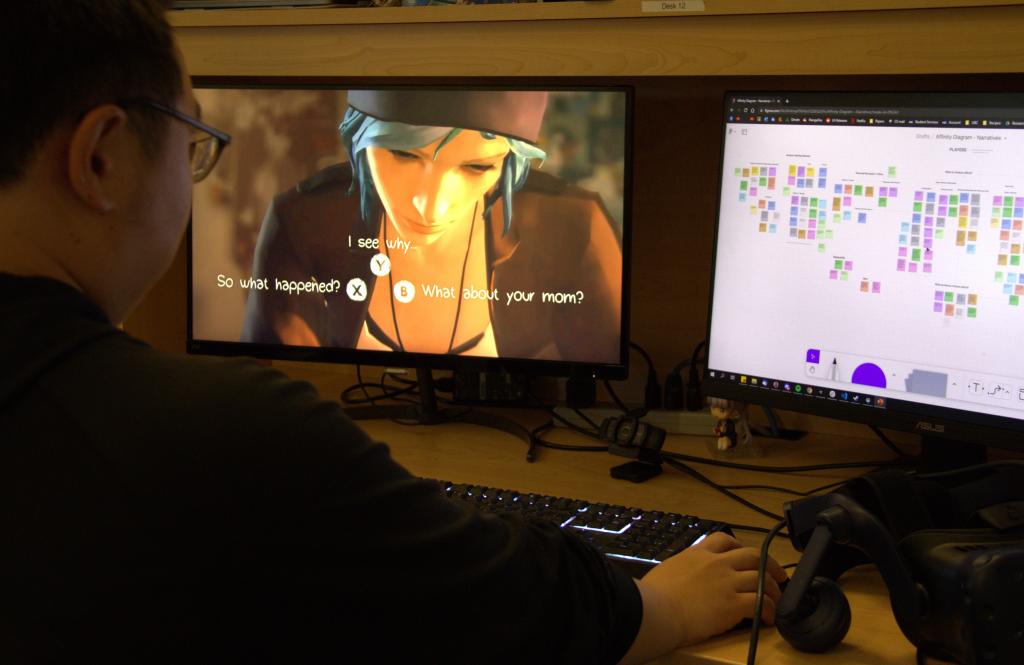 "This is my first research honour and it's exciting to have my work valued," Michael said. "Doubly so, because I was able to write about something I am personally really passionate about."
How AI can help tell a story
The other paper from the department awarded an Honourable Mention is titled "From Tool to Companion: Storywriters Want AI Writers to Respect Their Personal Values and Writing Strategies."
In this paper, UBC Computer Science Master's student Oloff C. Biermann, Postdoc fellow Dr. Ning F. Ma, and Assistant Professor Dr. Dongwook Yoon performed qualitative research to discover what writers actually want from AI tools.
"We learned about their personal values and motivation for writing," said Oloff Biermann. "Also, the reason why they write really influences the degree to which they want AI to assist them."
They uncovered some distinct differences for the hobbyist writers they interviewed versus professional writers, as to how much AI assistance they want in their writing and for which tasks. There are considerations like integrity and pride of authorship that come into play, as well as monetary gain.
Read the previously-published full story about this paper and the research findings.
Designing with wellbeing in mind
It can be difficult to be conclusive when designing interactive tools that enhance our experiences, because we don't all necessarily want the same types of experiences. Especially when it comes to creative endeavours like playing a game or writing. But through this kind of qualitative research, UBC researchers are uncovering what the desirable experiences are, and investigating reasons and motivations.
A more thorough understanding of human creativity, values and desires when it comes to computer interaction not only leads to better system design, but ultimately leads to increased wellbeing for the users.
With two Honourable Mention papers from DIS in this vein, clearly the department already has pretty good insight itself, on what's required to achieve these goals.