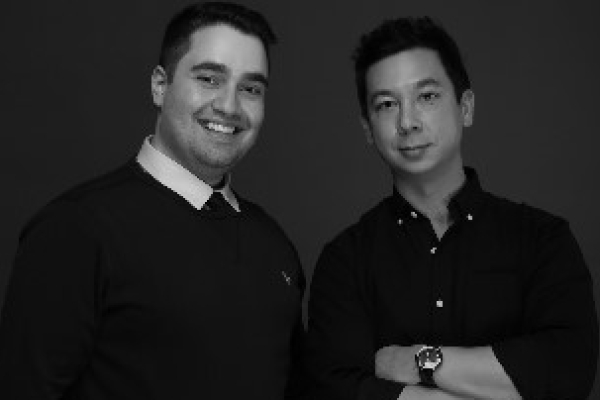 Computer Science alumnus builds picture-perfect business with Machine Learning
School photos, sports pics and family portraits are a huge deal. They capture a moment in time. A milestone, an accomplishment, even a feeling. Considering the importance: shouldn't they be beautiful, well-polished shots AND a realistic-looking representation of the subject/subjects?
Yes, of course.
So when in 2015, UBC Computer Science (CS) Master's Degree student Alireza Shafaei received his grad photo from Artona Studios, he remembers thinking about the retouching process that had been applied to his photo package, "Why can't this process be automated?"
Fast forward a few years and Alireza was back at UBC working on his CS PhD, being supervised by Professor Jim Little and Professor Mark Schmidt. Mark was contacted one day by TJ Rak — the technology lead at Artona and founder of his own retouching studio — to see if someone in UBC CS could help with some issues the Artona team had identified in their business.
Alireza said, "I'd already been thinking about the topic, so when Mark presented this opportunity, I absolutely jumped on it." The stars aligned and Alireza began his 4-month leave of absence to work at Artona.

"The thing that became immediately apparent," he said, "is that retouching alters texture. To remove a blemish, you end up with a blurred effect, losing the skin texture, and producing an over-processed, somewhat fake appearance," Alireza explained further, "The human labour involved in retouching is what drives up price and the time to process."
Alireza set to work building prototypes in order to automate cropping photos, colour correction and retouching.He developed a program that automated retouching by 90 per cent (with 10 per cent human labour), saving inordinate amounts of time and detailed work on covering acne or out-of-place hairs. But without sacrificing an authentic appearance.
Creating beauty, one pixel at a time
"We made the first application ever, that actually preserves all those fine details you find on the skin," he explained. "And the surprising result was that people judged it to be more aesthetically pleasing than human retouching. With the software program and help of machine learning, we can attend to individual pixels and as a result, preserve the appearance to a superior quality."
"I wish this technology had existed when I was graduating high school," said Mark. "I can't stand that photo in my mom's basement. I've been meaning to scan it and send it to Alireza for cleanup".
A clear business opportunity
Artona was thrilled, and the success inspired momentum. Alireza and TJ incorporated the company in 2018 and called it Skylab. "The actual service we are selling to studios is called Genesis. It's a SaaS," said Alireza. "But it also works for smartphones, and pretty soon the general public will be able to take perfect selfies," he laughed.
Before Skylab and After Skylab
Professor Schmidt is proud of how Alireza has transformed his skill and research into something tangible. "This is a perfect example of how the students we train in core AI technologies can have an immediate impact on local businesses and the local economy."
Alireza is equally as thrilled for his work to come to fruition."In computer science, you build stuff – but rarely do you get a chance to see people actually using it. I get to see that! We've had really positive feedback, and we've gone beyond our expectations. One client finished a job of batch photos in three hours with Genesis Skylab, a job which used to take them three days. It's been an amazing journey so far. I'm on cloud nine."
YouTube Video presented at Winter Conference on Applications of Computer Vision (WACV '21)