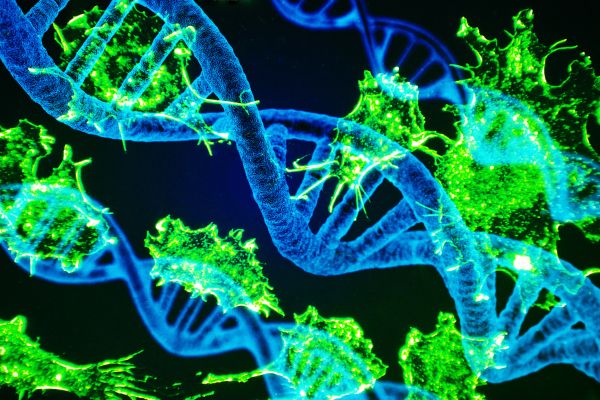 Cross-collaborative cancer projects at UBC get a nice shot in the arm
Consider if there was an easy way for doctors, technicians and scientists to cross-share their data and findings about cancer and other diseases that would maximize and accelerate discoveries and success across the world? What if we started right here in the Pacific Northwest?
Well, UBC Computer Science faculty members (along with their collaborators) have just received funding from the Cascadia Data Alliance (CDA) to do exactly that on some of their pilot projects related to cancer. The CDA was formed to create a Pacific-Northwest data-sharing ecosystem that empowers and supports the region's healthcare institutions to work across disciplines, accelerate innovation and ultimately save lives from cancer and infectious diseases. The funding provided will help advance and accelerate these projects.



Keeping cancer data private, but shared
As part of one of the pilots that has received funding from the CDA, a group of researchers at UBC will collaborate on a project that implements a privacy-preserving AI-based classifier for ovarian cancer using pathology images.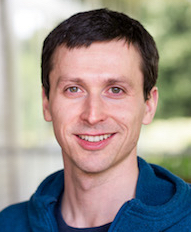 Ivan Beschastnikh, Associate Professor of UBC Computer Science and Aline Talhouk, Assistant Professor, OBGYN at UBC, have been working toward establishing a usable end-to-end privacy-enhancing system called LEAP that can be readily deployed in a healthcare setting. To ensure the privacy of patient data, synthetic images will be generated from real patient data to develop and continuously improve the diagnostic classifier. Models will be trained and validated in a distributed way, so as not to require the sharing of actual data between different hospitals (further bolstering patient privacy).
 "This project is an opportunity for me to work with many great folks outside of the Department of Computer Science and also outside of Canada," said Dr. Beschastnikh. "It's exciting to be part of a larger collaboration and to interact with fantastic researchers within the arena of combatting cancer." The technology can also be applied to other diseases and anywhere, including rural communities that may be far from cancer centres.
Together with co-principal investigator, Dr. Ali Bashashati, Assistant Professor, UBC Department of Pathology and School of Biomedical Engineering, and Dr. Jean-Francois Rajotte of the UBC Data Science Institute, they will extend their previously published Pathology AI models to the federated setting, using algorithms that promote privacy. They will also work closely with collaborators, Drs. David Huntsman (BC Cancer), Holly Harris (Fred Hutch), Terry Morgan (OHSU), Steven Jones (BC Cancer), and Tania Bubela (SFU).

Battling breast cancer in the cloud


 
A different pilot project, Monitoring Breast Cancer: Bringing Single-cell and Liquid Biopsy Analysis to the Cloud also received funding from the CDA. The project is co-led by Dr. Andy Roth, Assistant Professor, UBC Computer Science, who splits his time (cross-discipline) with the Department of Pathology and Laboratory Medicine. His project is a cross-collaboration with Drs. Gavin Ha (Fred Hutch), Samuel Aparicio(BC Cancer), and Julie Gralow(UW).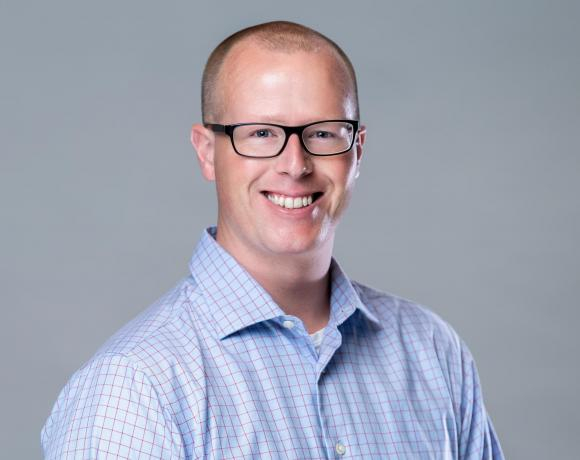 The group is proposing to perform state-of-the-art, single-cell genomic sequencing on breast cancer biopsies and circulating tumor DNA (also known as liquid biopsies) to evaluate genetic changes during the course of a patient's therapy. They intend to develop novel methods to integrate data that helps monitor dynamic shifts in tumor composition and create a harmonized database to store, access, and share abstracted clinical data. Solutions will be implemented in the Azure cloud environment to support the cross-institutional study of tumor evolution and clinical outcomes in breast cancer. This will facilitate future cross-institutional collaborations and likely produce significant opportunities for clinical translation, including biomarker discovery for improved disease surveillance.
"The Roth group will be developing new computational and statistical methods to support the project," said Dr. Roth. "We are excited to connect with cancer biologists at BC Cancer and the Fred Hutch to share expertise and solve clinically important problems."
---
Also see: 
https://www.fredhutch.org/en/news/center-news/2020/11/cascadia-collaboration-awards.html
https://bccancerfoundation.com/breakthrough-fall-2020#fall2020-cascadia-alliance