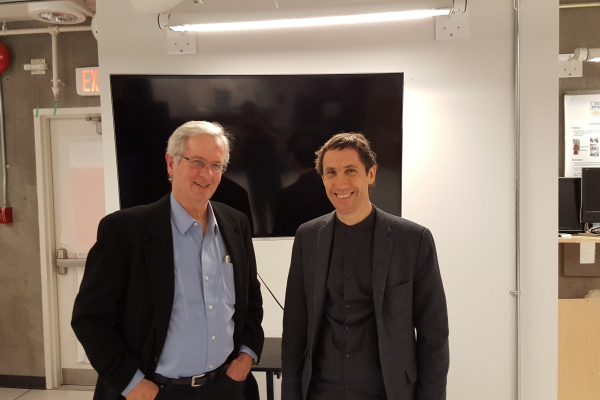 UBC Computer Science professors play leading role in AI 100 Report
Artificial Intelligence (AI) is emerging as a disruptive technology. UBC researchers have long been leaders in the development of AI.  Recently, three UBC Computer Science professors, Holger Hoos, Kevin Leyton-Brown and Alan Mackworth, have played key roles in documenting the progress and the perils of AI. The One Hundred Year Study on Artificial Intelligence (AI100), based at Stanford, is a 100-year effort to examine and anticipate how artificial intelligence will change our society. Mackworth is a founding member of the AI100 Standing Committee, which commissioned a report on "Artificial Intelligence and Life in 2030" co–authored by Leyton-Brown.
The AI100 Standing Committee also started the AI Index project to track, collate, distill and visualize data relating to AI. It is intended to be a comprehensive resource of data and analysis for policymakers, researchers, executives, and journalists. The first AI Index Annual Report has just been published. Mackworth serves on the AI Index Advisory Committee and was the only Canadian invited to contribute a commentary to the AI Expert Forum included in the report. Hoos and Leyton-Brown were the contributors of data and analysis to the AI Index measuring the progress of propositional logic SAT solvers, much of it documenting the successes of their own world-leading research group.
Web sites and other press coverage: