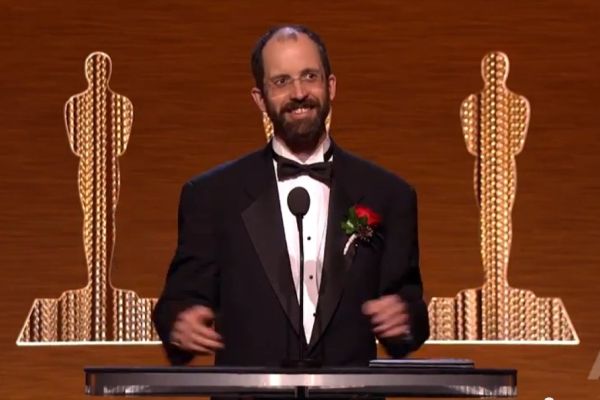 Robert Bridson earns sci-tech Oscar for bringing real-world simulations to Hollywood
UBC computer scientist Robert Bridson is the recipient of a technical achievement award from the Academy of Motion Picture Arts and Sciences for for his work on 'early conceptualization of sparse-tiled voxel data structures and their application to modelling and simulation.'


Bridson is being honoured for his 'pioneering' work in developing the algorithms and code behind fluid and smoke simulations used in a long string of major movies, including The Hobbit, Gravity and The Adventures of Tintin.


Bridson's algorithms simulate the underlying physics of the phenomena that animation artists are trying to reproduce. By incorporating the laws of physics into computer modules, Bridson's research has helped everything from the mundane (Harry Potter's cape flowing in the wind) to the fantastic (explosions and smoke in Hellboy II) follow the rules of nature and look realistic.


Bridson helped develop the Naiad physical simulation software, used at studios around the world on films including Avatar, Narnia: Voyage of the Dawntreader, X-Men First Class, Harry Potter and The Deathly Hallows Part 2, Pirates of the Caribbean 4, Rise of the Planet of the Apes.


An adjunct professor in the Department of Computer Science at UBC, Bridson has official screen credits for The Hobbit: An Unexpected Journey, The Adventures of Tintin, The Rise of the Planet of the Apes and Inkheart.