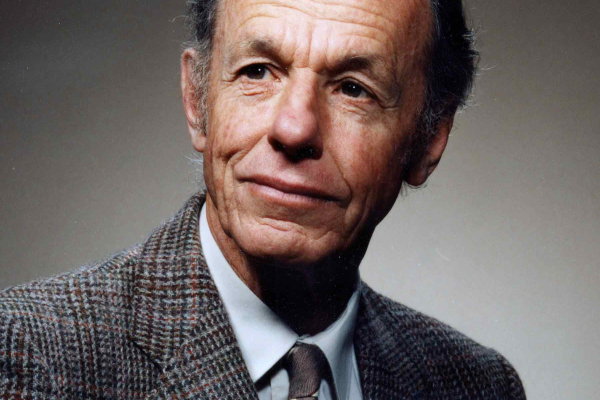 UBC Computer Science First Permanent Department Head John Peck Passed Away at Age 95
Professor Emeritus Peck, the first permanent  Department Head of UBC Computer Science Department, passed away on November 6, 2013.  Professor Peck was a pioneer in the field of Computer Science, arriving at UBC to serve as head of the newly-formed Department of Computer Science from 1969 to 1977.  He retired in 1984. 
One of Professor Peck's major achievements was his participation in the design of the computer language Algol 68, which influenced many of the programming languages that are now commonly used.  He was a key member of the international community that pioneered the field of Computer Science beginning in the early 1960s.
John was also a pioneer in academic Computer Science.  He recruited several of the department's early faculty members and was responsible for the acquisition of the department's first computer, an HP 21MX (with programmable microcode).  This was at a time when the idea of Computer Science as a distinct discipline needing its own computational resources was quite revolutionary.

John was an avid outdoorsman who enjoyed alpine climbing, skiing and cycle touring.  He was a lifetime member of Nature Vancouver (Vancouver Natural History Society).

A celebration of his life will be held on Saturday, December 7, 2013 at 10:00 am at the Victory Memorial Park Funeral Centre, 14831 28th Avenue, Surrey, BC.