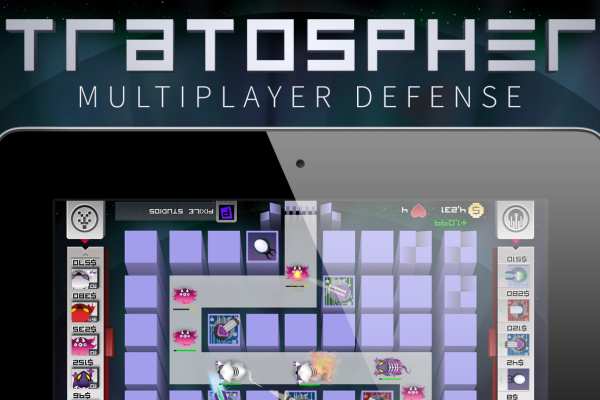 CS Undergrad Michael Silverwood Launches iPad Game on Apple App Store
For the past two years, Michael Silverwood and Chris Clogg have been building a brand new type of strategy game, playable by multiple people on a single iPad. Last Thursday, they launched Stratosphere: Multiplayer Defense on the Apple App Store and were featured as one of Apple's games of the week.


Michael is in his final year at UBC in the Business and Computer Science Combined Major program, and Chris graduated from UBC Computer Science in 2011. Two years ago they set out to create an experience that could be shared between multiple people on a single touch screen to recreate the excitement of sitting around a board game with friends.


"There weren't many games out there that allowed multiple people to play together on the same tablet," Michael said of the mobile game space, "and we felt that the iPad was the perfect size to create a board game style experience, with the added realtime interactivity and excitement of a video game."


By March 2012, they had a working prototype which they showed off at the Game Developer's Conference in San Francisco. Upon playing it for the first time, Jared Nelson from the popular iPhone and iPad news site Touch Arcade wrote, "[Stratosophere] was a ton of fun while I had a chance to play it, and it's a clever take on tower defense with a competitive edge."


On January 31, 2013 Chris and Michael launched Stratosphere: Multiplayer Defense on the iPad, as one of the first competitive tower defense games featuring a unique mix of strategic defense and offense. Two players each grab one side of an iPad and have to balance between building defensive towers and sending enemies at their opponent. It was designed around same device multiplayer, but also has a full singleplayer mode with 60+ missions, three difficulty levels, and modifiers that can be combined to create 500+ unique ways to play.