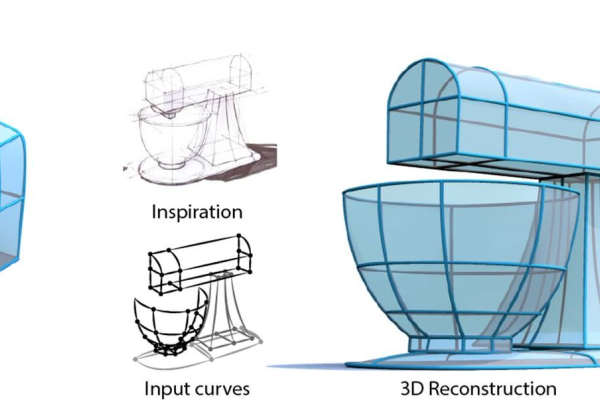 UBC Computer Science Professor Alla Sheffer Receives NSERC I2I Grant
UBC Computer Science Professor Alla Sheffer, together with Professor   Karan Singh from University of Toronto, received $125,000 of research funding from the NSERC Idea to Innovate (I2I) Program.  The I2I grant is intended to support the development of a 3D software package that will enable designers to create three dimensional (3D) models directly from two dimensional (2D) concept sketches. Sketching is the first step in design, whether it is a drawing of a new concept car, a virtual spaceship for a movie, or a do-it-yourself customized 3D printed toy. Currently these design sketches are used purely as a reference when the designer proceeds to create the actual 3D model using conventional modeling software. In contrast, a person can view a 2D designer sketch of an object and instantly understand the 3D model depicted by the sketch. Having an algorithm which mimics this process would enable designers to directly convert their sketches into 3D models, reducing the need for cumbersome modeling software. With its powerful algorithms, the developed software will mimic how the human brain interprets 2D sketches and create a 3D model directly from the sketch.
Sheffer and Singh are uniquely positioned to achieve this goal by combining a series of algorithms they recently developed, that transform 2D design drawings into surfaced 3D models. These methods, centered around the True2Form algorithm for converting 2D concept sketches into 3D curve networks, define the state of the art in  sketch-based modeling of man-made shapes and outperform existing methods in terms of workflow, ease of use, versatility, and robustness.