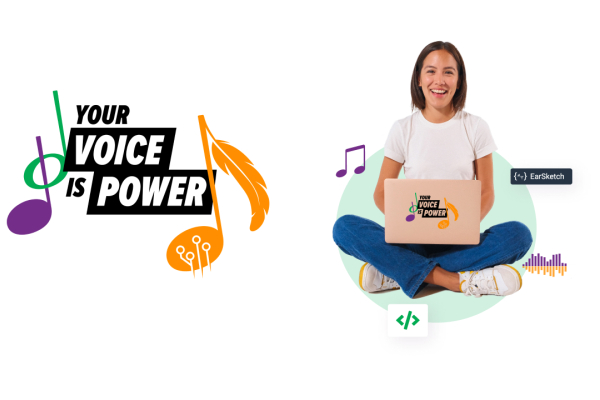 UBC duo helped develop national program involving coding, social justice and music
Thanks to a program launched in February by Amazon Canada and TakingITGlobal (a charity working with Indigenous youth), as well as help from UBC's Cloud Innovation Centre (CIC) and UBC Computer Science, learning to code now has an exciting new path for Canadian high school students.
By merging technology with music from Indigenous artists, the program called 'Your Voice is Power' has far-reaching components. There's an eight-module online curriculum to help teach students learn to code and a music contest where they use the skills learned in the curriculum to create their own remixes of songs from Indigenous artists. The program promotes social justice and also creates opportunities for under-represented students.
Did you know… only 1.39 per cent of tech workers in Canada identify as First Nations, Inuit or Métis, according to the Ryerson University Brookfield Institute for Innovation + Entrepreneurship Report
When CIC got involved in the project, they reached out to UBC's computer science department for assistance. CS Associate Head of Undergraduate Affairs & Professor of Teaching Cinda Heeren was a natural fit. She is extremely active in diversity and inclusion and was eager to participate. In turn, Cinda reached out to one of her CS students, James Shaw, an active and engaged undergraduate student with an Indigenous background:  he is a member of Batchewana First Nation. 
People power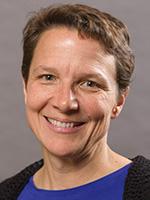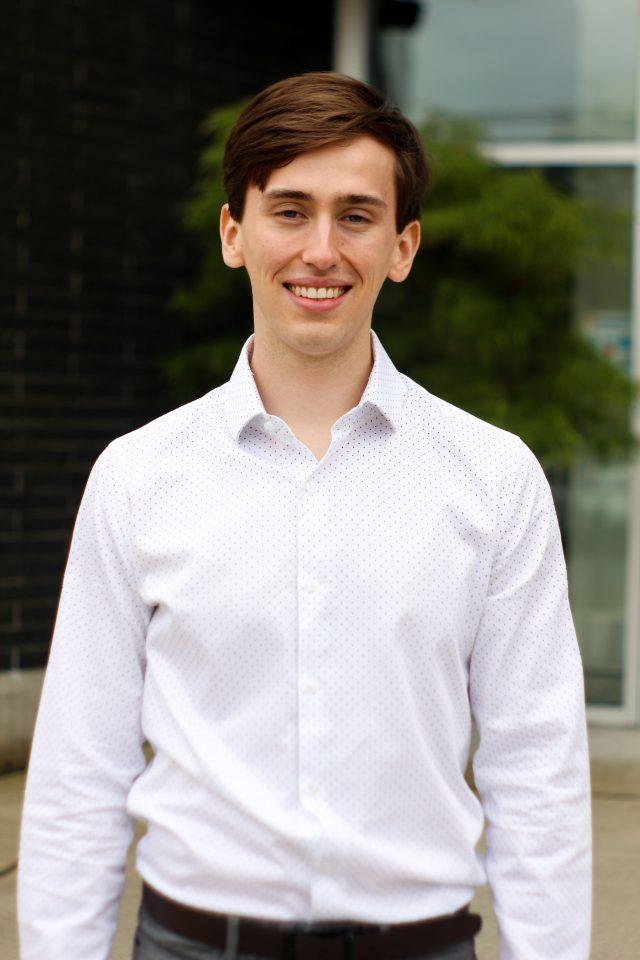 Cinda and James spent hours researching dozens of people from various industries as potential collaborators on the program. "What has been shocking to me about this whole project from the start," Cinda said, "is the huge community of people involved from so many different backgrounds, contributing their various areas of expertise."
Beyond the Indigenous artists, Cinda said there were game designers, educators, small business owners, industry folk, and many others who would ultimately help shape the curriculum and contest. "The effort involved dozens of people, conversations, iterations and collaboration. They even circulated early versions of the curriculum asking for feedback from all of us. And in the end, they created this very cool thing."
$5,000 up for grabs
Cinda and James have also been asked to help judge the music contest entries that come in online by the end date (May 31). They will help select the winners, two of whom will receive $5,000 each toward post-secondary or to start a business.
Cinda added, "The program can really help students and especially under-represented groups make an easier transition out of high school and into computer science." The curriculum is geared toward middle and high school students, and can be adopted by a teacher or it can be completed alone by a student at their own pace.
When James was involved in researching potential collaborators, he found it fascinating and insightful. "The organizers suggested we look at a very wide cross section of communities, so I got to learn what was happening in various Indigenous groups across Canada."
Cinda brings her own cultural insight from her experiences in the US, where she grew up in the Midwest and later, attended the University of Illinois. She attributes the narrative in her history courses as helping to grow her sense of alignment with justice. "There was also much conversation going on at that time about the university mascot—which was a Native American Chief," Cinda added. Ultimately, during Cinda's time there, the 'Chief' mascot was eliminated.
Students getting connected
Cinda believes that by participating in programs like 'Your Voice is Power,' computer science students like James gain a great mechanism for creating community. "A very important factor for computer science students once they go seek jobs in computing is to have experience in a connected project. The Cloud Innovation Centre has this enormous wealth of diverse, interesting and well-supported projects. As a result, they create connections that range from intellectual to social and emotional. I think this type of connection is the most robust and rewarding."
James thinks this type of in-depth cross-industry collaboration with the university and with partners like Amazon is what's been missing at UBC in the CS department. He explained how some students are interested in pursuing the industry component of computer science (rather than academia), so a program like this can provide great exposure and networking. James has four more courses to complete until graduation from UBC CS, and will soon be job-seeking himself. "I'll find work where I can stay involved in Indigenous outreach after I graduate," he said.
In a written statement last year, American rapper Pharrell Williams, who helped create the original 'Your Voice is Power' program in the U.S. said, "Teaching kids future-ready skills like coding, especially those kids for whom opportunities like this have not been equally distributed, is how we prepare the next generation of entrepreneurs."
As for the 'Your Voice is Power' curriculum and contest, what student wouldn't be jazzed about learning and practicing code by creating new beats, and have the opportunity to win serious cash along the way?
And although Cinda and James are humble about their contributions to the program and give most of the credit to everyone else, their help thus far has definitely been, and will continue to be, instrumental.
Learn more about the 'Your Voice is Power' contest, curriculum and Indigenous artists