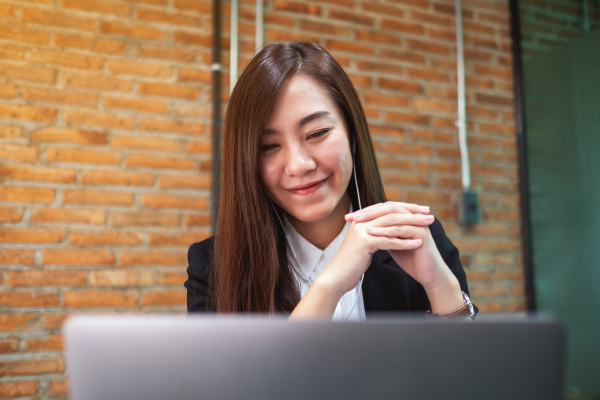 UBC Computer Science helping job seekers during COVID-19
It seems we have entered a new era where everything is happening virtually. Even hiring practices. But how well is this working in the student population, especially when it comes to career fairs?

A career fair is a primary vehicle for university students to connect with industry representatives. After all, most of the success of career fairs comes from dynamic booths, engaging visuals, social interaction, brochures to hand out, resumes to present and hands to shake.
Naturally, none of that is currently possible with physical distancing.
And yet, the UBC Virtual Career Fair marched ahead virtually on June 10, and was a resounding success. And in fact, UBC Computer Science students, as well as CS-related industries and staff moderators have reported how some aspects were even better than at the in-person fairs.
Madeleine Fernandes of Fortinet, a company that delivers innovative, high-performing network security, participated in the virtual fair and spoke with computer science students seeking jobs. "It was seamless," said Madeleine. "It was well-organized with Zoom breakout rooms, with two or three recruiters available to talk to the students, and a waiting room."
She pointed out the benefits: "The students seemed to be very engaged and they had really done their research in advance," She also said some students expressed to her that this method makes it easier to find recruiters they want to speak to, and much more quickly. At in-person fairs, students end up walking around the room, sometimes not sure who to talk to, and sometimes having to wait in long lineups to talk to company recruiters. "Of course, there are no crowds to contend with on a virtual platform and it is very focused," explained Madeleine.
Madeleine says their company alone spoke with about 70 students, and have received upwards of 20 applications to date. Other computer-science related participants included FDM Group Inc, TELUS, Rogers Communications and others. 
The fair in total, had 1370 students and alumni registered, with 37 employers who attended.
Michele Ng, a staff representative from UBC Computer Science who helped at the fair, said "I think the virtual booth system worked very well. It was a great solution for the situation and we consider the fair a success for computer science." 
For students heading into the world of employment, these are strange times. Losing the face to face contact can definitely be unsettling. "On the other hand," explained Michele, "The students who decided to attend, saw firsthand through the virtual fair, how by being adaptable and flexible, success can be yours."
And that's certainly a valuable asset to take forward into a future job or career, and an attribute employers seek when hiring.