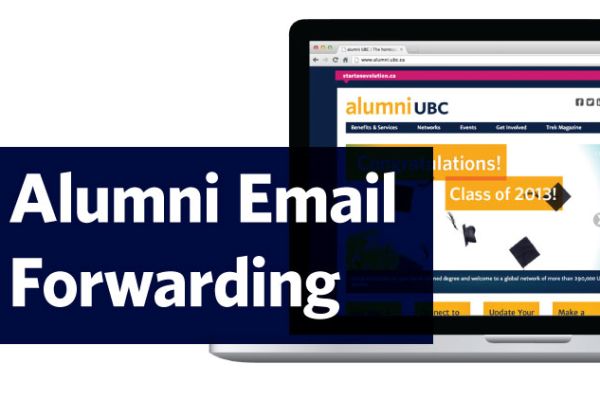 Email forwarding process to change for CS Alumni
Alumni of UBC's Computer Science Department can receive a complimentary service to have their email forwarded to a unique address.
If you already have the CS Alumni email forwarding service, please note that as of July 31, 2020, the service will be solely maintained by UBC instead of by the Computer Science Department. 
The CS department has decided to discontinue the service locally, because UBC handles the same process and provides a more centralized location from which to maintain the updates and forwarding.
What you need to do
Before July 31, 2020:
Sign up for UBC's alumni email forwarding service  if you haven't already done so. 
Update any accounts that use your name@alumni.cs.ubc.ca email address.
Once you set up your new forwarding address, just give out your @alumni.ubc.ca address instead of your work or home email address.
All messages sent to your new @alumni.ubc.ca address will be forwarded to your current mailbox.
Please remember, should you change employers or internet service providers, just revisit the email registration page and change your forwarding destination.
---
          Questions? 
Email help@cs.ubc.ca for technical assistance.
Haven't registered as a CS alumni yet?
If you haven't yet connected as a CS Alumni, visit www.cs.ubc.ca/alumni/how-connect to read about the various benefits and how to register.