Shehzad Noor Taus Priyo (2020 Grad)
There's been no navel-gazing by UBC Computer Science alumnus Shehzad Noor Taus Priyo since he made the Top 30 Under 30 list by Forbes Magazine. Or even before that.
Priyo graduated from UBC Computer Science in 2020 with a BSc in computer science and mathematics. The Forbes article explains how he came to winning this award.
"Serial entrepreneurs and inventors Priyo and Rahman in 2018 launched Singapore and Bangladesh-based AI startup, Gaze, which offers visual recognition technologies for online transactions. The company has raised about $1 million in funding, and its customers include Dhaka Metropolitan Police. It won the Startup World Cup Bangladesh in 2020 and Bangladesh Business Innovation Award for Best Startup in 2019. Priyo filed his first patent with IBM Research at age 21."  ~ Forbes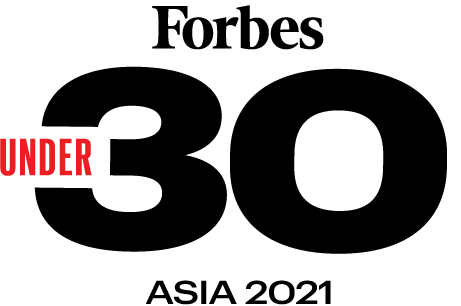 While studying at the UBC Department of Computer Science, Priyo participated in the co-op program and worked for companies like IBM and NVIDIA. He even had an internship at Microsoft while attending high school. "The UBC CS co-op program played a pivotal role in helping me gain experience and learn from the very best, at some of the most reputed and advanced technology companies in the world," he said.
"The department also made it possible for me to participate in research under the supervision of Associate Professor Ivan Beschastnikh throughout my first year, where I grew as a researcher, enabling me to make the most of my work experience later on."
Priyo also served as a TA, and said that during his role, he developed friendships and connections that have helped him grow as an individual both professionally and personally. "Everything I have been able to do during the past six years would not have been possible without the education and support I received from UBC."
Priyo continues to live out his entrepreneurial spirit, currently building a super fast and optimized online checkout system called Instant that helps e-commerce sellers increase sales and conversion. Priyo said, "We've built a brilliant team consisting of highly experienced engineers and product folks, and are preparing for some big announcements from the company soon, so stay tuned!"
The Department of Computer Science is very proud to have a Forbes30 Under 30 alumnus. "It's an incredible testament to the tenacity, creativity and academic rigour of our graduates," said Ian Mitchell, Head of the department. A group of their reporters, editors and expert judges consider a variety of factors, including: funding, revenue, social impact, inventiveness and potential. Nominee shortlists are shared with each category's four-judge panel who select the final listees in their assigned category.