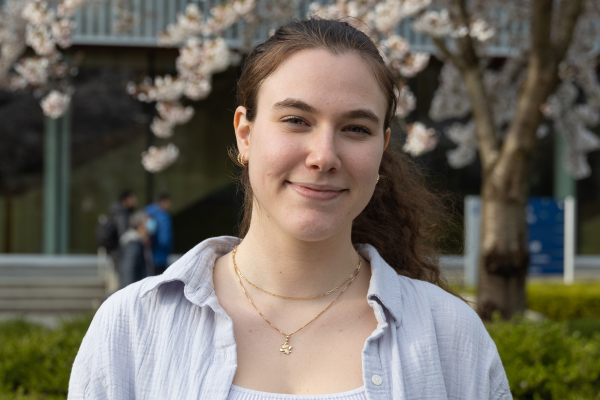 UBC Computer Science alum receives seed funding for startup
Bring together artificial intelligence, the vast capabilities of ChatGPT-4 and the creative brains of a few UBC alums, and you have the ingredients for some pretty incredible innovation and creation.
UBC Computer Science alum Sophie Berger has joined forces with two other UBC alum to create Zeeno, an AI startup that offers a keyboard extension for mobile phones which allows apps to communicate with other apps.
Notably, Zeeno has received $840,000 from San Francisco-based Neo less than one week after its public launch, and the company is enrolled in Neo's AI-focused accelerator program where they will receive support and mentorship from international entrepreneurs.
Sophie's journey from being a computer science student at the University of British Columbia (UBC) to becoming co-founder and Chief Technology Officer (CTO) of an AI startup is truly inspiring.
Sophie began her academic journey in September 2018 when she joined UBC right after completing high school. She embarked on the BSc degree program, which she completed in 2022, graduating in May of that year. However, her educational journey didn't stop there. Sophie decided to pursue a Bachelor and Master of Management degree through the Sauder School of Business, a program that allows students to combine their bachelor's degree with a master's in management. 
During her studies, Sophie's passion for technology and innovation led her to embark on a side project with two friends and fellow UBC graduates, Enrique Moran (UBC Biomedicine grad) and Callum Woznow (UBC Mechanical Engineering grad). The trio began working on an idea that fascinated them from a technical perspective—a keyboard extension software that enhances communication and data exchange between various apps on a mobile phone.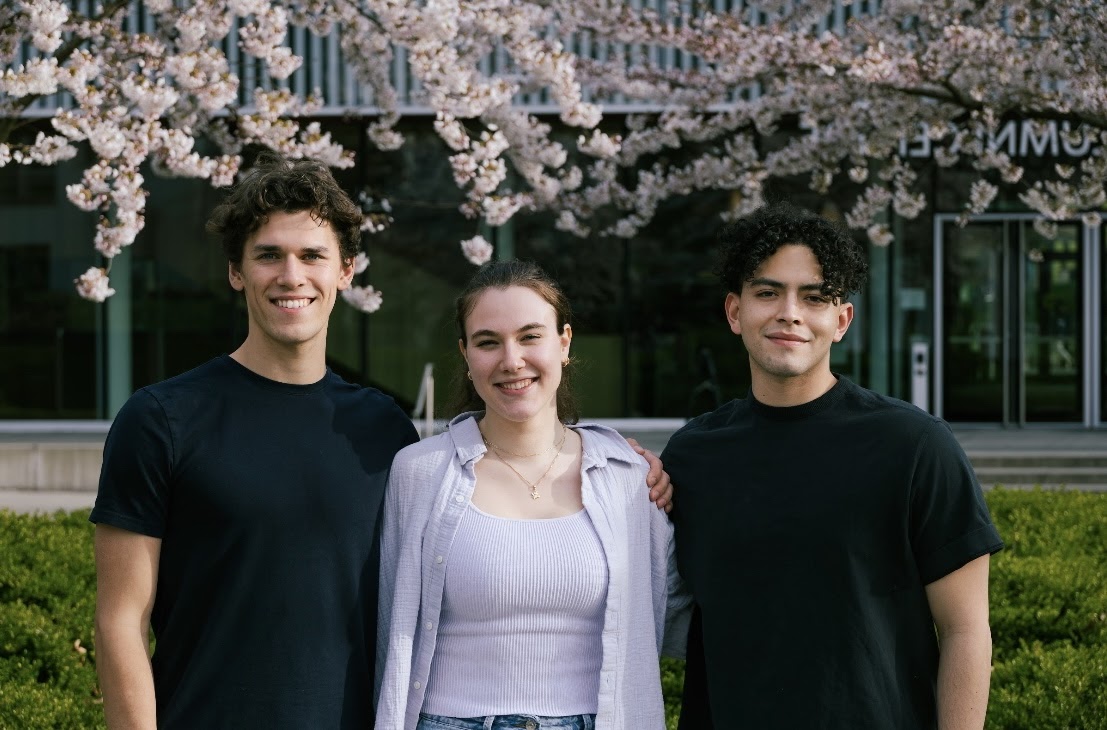 After graduation, Sophie took a position as a software engineer with LinkedIn, but continued to work on developing Zeeno and their product with her co-founders. "I decided I would leave LinkedIn and dedicate myself full-time to Zeeno once we received funding. Once Neo gave us the seed funding, I gave my notice to LinkedIn." Sophie ended her employment after six months with LinkedIn on June 20, 2023.
Bring ChatGPT-4 everywhere you go
Zeeno's vision is to create a software solution that acts as a bridge between different apps, allowing seamless communication and automation. Sophie and her team developed this keyboard extension for Android and iOS devices by leveraging large language models like ChatGPT, making it accessible within any app on a user's mobile device. This eliminates the need for manual app switching and enables automated actions, such as automatically creating a calendar appointment from a simple text message.
Currently, Zeeno users can interact with large language models. The integration with other apps, such as calendars and payment systems, is still in development/prototype stage, but once these integrations are complete, Zeeno plans to offer subscription-based billing for advanced features and customization options.
Sophie's journey from a computer science student to a co-founder and CTO is a testament to the power of passion, perseverance, and seizing opportunities that present themselves. When co-founder Enrique called her to pitch the idea for Zeeno, she jumped on it immediately. Her dedication to her education, coupled with her willingness to explore innovative ideas, has propelled her towards success. Sophie's story serves as an inspiration to those seeking to find their niche in the ever-evolving field of technology.
Sophie encourages future computer science graduates to try new endeavours now, applying their knowledge. "Don't be afraid to try something. The university is a safe space to do that, and if you fail, it's okay. Use your time there to explore ideas and then just try something – anything! There are so many technical paths yet to be discovered."
For Sophie Berger and her co-founders, Zeeno is an exciting outcome of their collective journeys at UBC. But her UBC affiliation doesn't end there. Sophie is also giving back to the department by sharing her skillset and knowledge through the Women in Computer Science Alumni Panel. She has also joined the departmental Tri-Mentoring Program, which connects students with experienced industry, UBC faculty professionals and fellow students.