CTO Mik Kersten of Planview gives back to his roots
Mik Kersten, former CEO of Tasktop (recently acquired by Planview, of which Mik is now CTO), has had quite the journey since he completed his education in the computer science department at the University of British Columbia (UBC) in 2016.
And now, his efforts are circling back to benefit current students in the department.
Mik has had great success with Tasktop Technologies, the company he founded. It has become the universal integration and visualization standard for value stream management (VSM), assisting companies with effective enterprise digital transformation. The company was a spinoff from work Mik conducted during his PhD, under the supervision of Dr. Gail Murphy, who recognized and encouraged Mik's talents early on.

Even before Planview purchased the company this June, Tasktop had established itself as a prominent Vancouver tech company, and now employs over 200 employees. Last year, the company was also in receipt of a $100 million investment from Sumera Equity Partners (SEP), a growth-focused technology investment firm, to help Tasktop accelerate growth and expand market leadership.
Kersten uses book proceeds for computer science scholarship 
In 2021, Mik wrote and published his first book, Project to Product: How to Survive and Thrive in the Age of Digital Disruption with the Flow Framework, and decided to create and fund a scholarship for UBC computer science students using proceeds from his best-selling book.
"While I was a young and a cash-strapped CS undergrad, I received the Rick Sample Memorial Award," Mik explained. "It had a very big impact on me at that early phase of my journey. I am thrilled that the Project to Product scholarship provides similar assistance to students starting out in CS. I am also happy that the scholarship will contribute in a small way toward bringing some much-needed diversity to the industry."

The criteria for the Project to Product scholarship is focused on students who have demonstrated leadership, community engagement or volunteerism, with preference given to those who are from communities that have been historically, persistently and systemically discriminated against.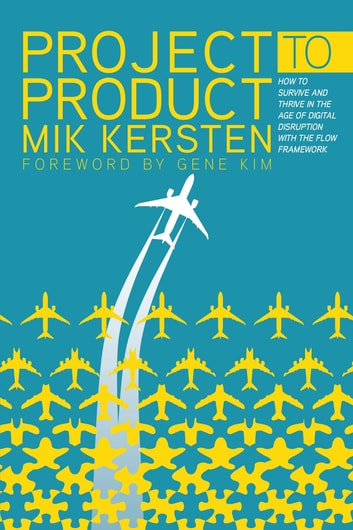 From CEO of Tasktop to published author, public speaker and now benefactor, Mik is among the department's alumni who are truly helping to propel computer science forward in a significant and meaningful way. For both the UBC computer science department and for the company, the benefits are many.
Tasktop is devoted to hiring as many CS students as they can. Ashley Ward, the director of People Operations at Tasktop said, "We generally hire 2 co-op students per year. In our 84-person Product Development Team (which includes our current co-op students), we have 13 employees who are UBC grads. They started as co-op students at Tasktop and are now working for us as full or part-time employees."
The student has become the master
Professor Gregor Kiczales of UBC CS had the pleasure of working on some projects with Mik prior to his founding of Tasktop, and says this, "The student has become the master! Anyone I talk to who works at Tasktop reports feeling valued and mentored. In an industry in which so many work environments are not like that, the commitment Mik and his employees have toward building that environment is impressive."
Dr. Kiczales says he is not surprised by Mik's generosity with the recent scholarship. "It comes as no surprise to those of us who know him. It's who he is. By generously donating to endow an award, he's supporting undergraduates trying to start out on their own path to a rewarding career."
The computer science department offers many ways for alum to stay connected, like the Alumni Panel Series, Alumni/Industry Lecture Series, and the popular Tri-Mentoring program. There is a LinkedIn Group for UBC CS alum, as well as multiple sponsorship and scholarship opportunities.