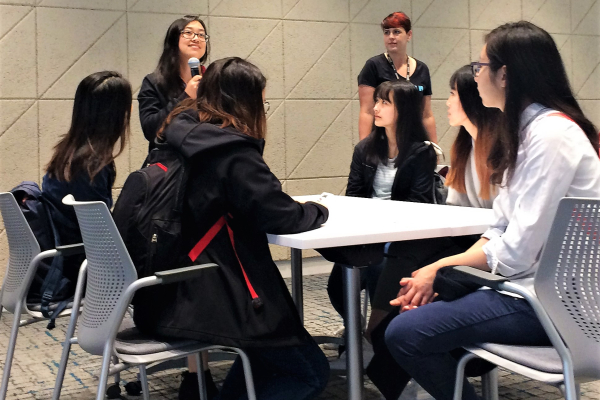 UBC CS alumnae are leading Inspiring Girls 4 Tech group
As the field of computer science began to emerge and grow, it was an exciting time for women in the sector. Consider the likes of Ada Lovelace, Grace Hopper and Katherine Johnson. 
They, and other pioneering women in the field, provided remarkable role models for young girls to admire and aspire to follow. They did a great job at creating space for women in computer science. However, as computer science became an established field with formal programs and credentials, gatekeeping set in.
Fast forward, and the situation is quite a bit different today. For decades now, magazines, advertising and popular culture have created stereotypes where girls and women are portrayed as not interested in—or as capable in—STEM careers as men are. Despite valiant efforts by some organizations to dispel this myth and narrow the gender divide, this persistent and prevalent stereotype has been slow to change.
A recent study* has also found that stereotypes about girls' lack of interest in STEM directly and negatively affect girls' motivation and sense of belonging in the STEM community. In other words, the more the stereotype persists, the less inclined girls are to choose fields like computer science and engineering.
Moving the needle
At the University of British Columbia's Department of Computer Science, the department is passionate about moving the needle. Over the past three decades, there has been a concentrated effort to dismantle the barriers to girls and women pursuing computer science.
Dr. Cinda Heeren, chair of the computer science department's Committee for Outreach, Diversity and Equity (CODE) said the current ratio of women to men in the department is roughly 30/70. "We were very early pioneers to get to that number. But growth has become somewhat stalled, and there is still a long way to go in narrowing the chasm."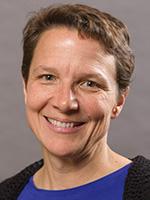 Inspiring Girls 4 Tech (IG4T) is a spin-off effort arising from UBC Computer Science alumnae who banded together to continue the work they did with that committee after graduation.
Today, the 30 women work in collaboration with CODE Committee member Michele Ng, who is also tirelessly devoted to equity, diversity and inclusion in the department. Together, they are working hard to make a difference in breaking gender stereotypes in STEM. IG4T plans and holds events, meetings and chats to help incite and propel prospective female-identifying students toward a career in computer science.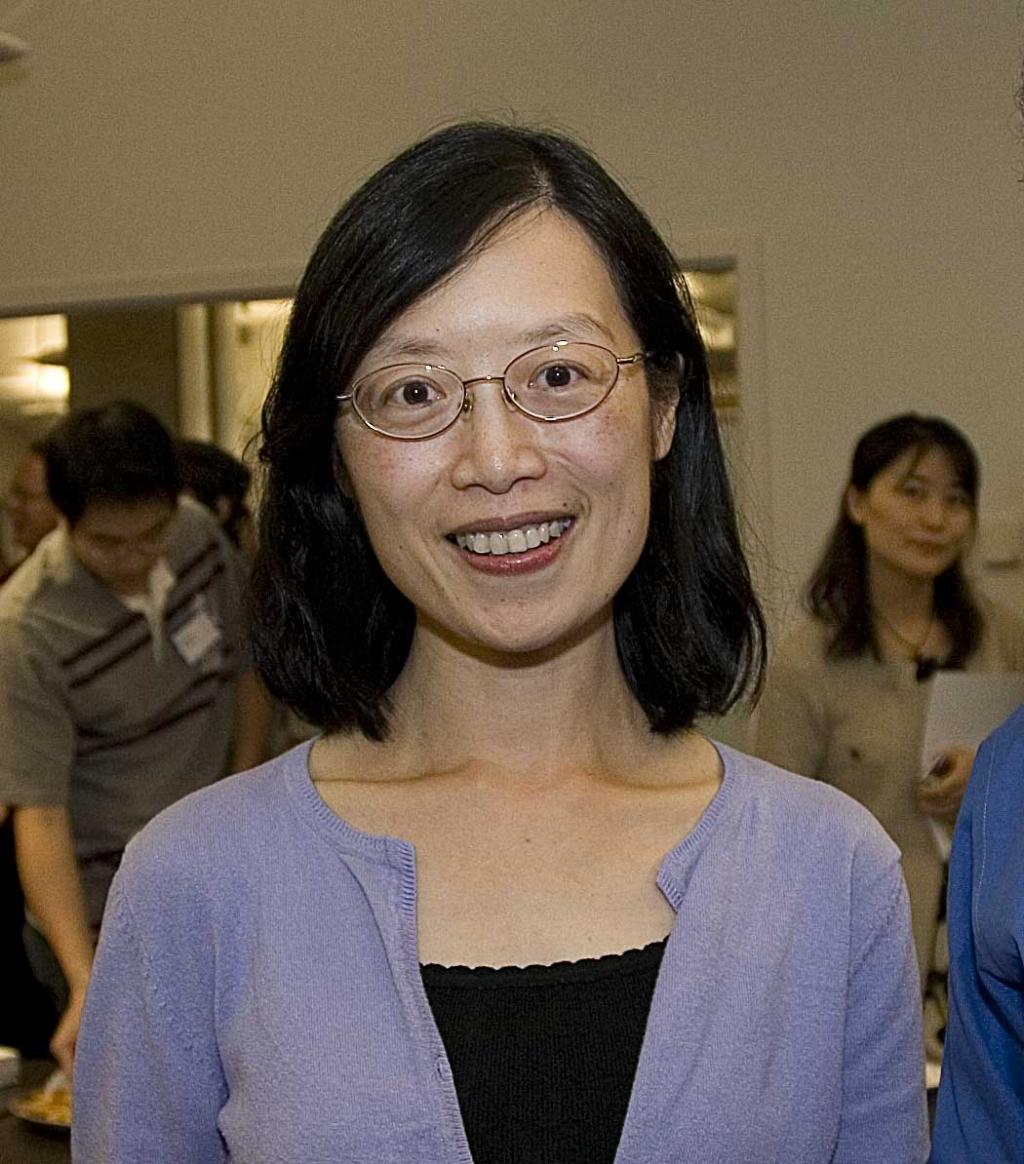 Tech Crawl gets girls in the door
What better way to present the possibilities of success and opportunity than by getting the young women inside companies to observe industry culture close up?
Definitely the most popular event amongst student participants is the Tech Crawl, where they get an insiders look at the tech companies where IG4T members work.
Grade 12 or pre-university female participants go on tours where they are able to observe the culture in a low-pressure, fun environment, participate in panels, and play games. The ultimate goal? To provide a sneak peek into their possible future, and start creating connections for jobs with tech companies who take diversity and equity seriously.
Sampoorna Biswas, a UBC Computer Science grad of 2016, was involved with IG4T from the beginning. "I was a coordinator for the GirlSmart4Tech program while studying, but after graduation I wanted to continue to get school girls interested in computer science through local tech companies," Biswas said.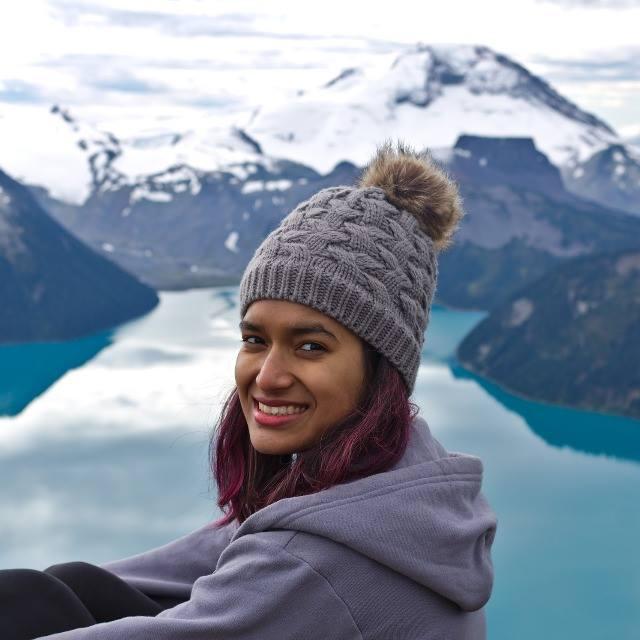 Biswas currently works at a startup called Clir Renewables Inc. as a Lead Software Developer. In 2019, her company collaborated with Hootsuite and IG4T, to provide a Tech Crawl for over 20 girls. "By visiting our company and others, they saw the real life of working at a startup and that it doesn't necessarily have to mean a bro culture, crazy work hours and poor work/life balance. A startup environment can be quite dynamic, and provides endless learning and numerous opportunities to make an impact."
Biswas goes on to say that IG4T is great for girls to learn about the variety of careers and opportunities related to computer science in BC, and to break down the stereotype. "It doesn't help that even now, the tech industry is still pretty male-dominated. This and other factors can make young girls feel like they do not belong in the industry. But IG4T can introduce them to impressive role models, and help cultivate an interest in computer science."
Heeren said, "Most of the alum who are involved with IG4T say they really enjoy making an impact outside of their job by giving back to the computer science community."
Biswas appreciates the benefits of her involvement, "Through the group, I get to interact with others from the local tech industry, build a network, and help increase diversity. It's very rewarding."
At Clir Renewables, Biswas says they have managed to maintain a 30-40% gender minority representation among the technical roles. "Having other partners on board helps a lot. UBC takes many steps to help women feel comfortable in CS, and the IG4T initiative is great in providing exposure to the local tech industry. My hope is that it encourages young women and girls to seriously consider/pursue computer science for their higher education or career, and for more women to work at or run their own tech start-up."
Another IG4T member and CS alumna (MSc 2015), Rebecca Vandenberg, is now a Software Development Manager at Amazon and relays how much she loves connecting with people from many different local companies and institutions. "It's wonderful to come together with the shared goal of making tech more inclusive. And thanks to the dedication of CS staff members like Michele, the department is making a difference in improving the gender balance, through programs like Girlsmarts4tech. I admire all of the efforts being made to support women and other gender minority students at UBC CS."
Heeren added, "There is a huge amount of value in nurturing these connections. We are trying to break down stereotypes by providing an alternate view of the possibilities. We hope to further minimize the gender disparity and encourage more girls to bring their unique skill sets to the world of Computer Science."
*https://www.pnas.org/content/pnas/118/48/e2100030118.full.pdf