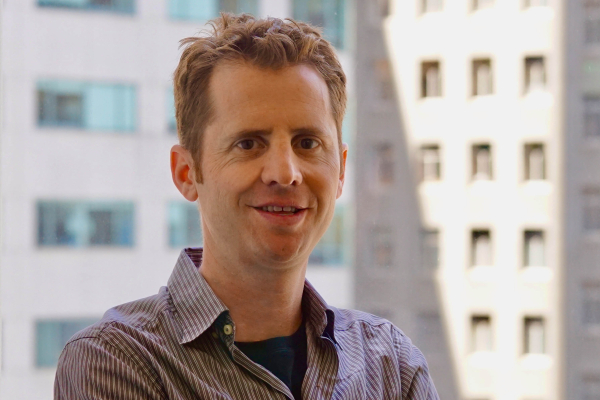 Associate Professor Jeff Clune joins UBC CS Department
UBC Computer Science welcomes Associate Professor Dr. Jeff Clune to the department. Jeff started in January 2021, right in the middle of the COVID-19 pandemic. Amidst all his research, teaching, service, his involvement with OpenAI, and even a new baby in the fold, Jeff has probably already done his quota for the year.
Jeff brings his vast knowledge in AI and deep learning to the department. "I focus on deep learning (aka deep neural networks), including deep reinforcement learning," he said. "Lately, I have been concentrating on meta-learning and quality diversity, as well as open-ended and AI-generating Algorithms (AI-GAs). He is also a research manager at OpenAI (and was even before he joined UBC), as well as a current faculty member of the UBC Centre for Artificial Intelligence Decision-making and Action (CAIDA).
Previous stints in the United States included a Senior Research Manager position at, and founding member of Uber AI Labs, a Loy and Edith Harris Associate Professor role in Computer Science at the University of Wyoming, and a Research Scientist at Cornell University.
Jeff is Michigan born, raised, and educated. His PhD and master's degrees come from Michigan State University and he attained his bachelor's from the University of Michigan in philosophy.
Recreating evolution
"I am extremely passionate about learning how evolution produced all of the complexity on Earth, how human-level intelligence works, and whether we can recreate human-level intelligence in computers," said Jeff. "Also, can we recreate processes inside computers that produce the same kind of complexity and intelligence that evolution did?"
Working with world class experts in paradise
In terms of his new working environment, Jeff attests to all the wonderful people in the department. "We have world-class experts in many different fields, wonderful graduate students, and excellent support staff," he said. Everyone has been very nice and welcoming. It's truly a wonderful place to work. I also love living in the paradise that is British Columbia."
Jeff has won numerous awards. He won the Presidential Early Career Award for Scientists and Engineers (the highest honor bestowed by the United States Government to outstanding scientists and engineers who are beginning their independent research careers), had the honour of being invited to the White House AI Summit, and has won multiple best paper awards. He has also seen his work featured in countless media outlets.
Taking everything to the limit
It seems Dr. Clune is driven to experience life in every aspect in both his work AND his personal time. Jeff has spent over two years exploring the Earth living out of a backpack. He is also an avid rock climber, kiteboarder, skier, surfer, hiker, mountain biker, and may have thrown himself off a bridge or airplane once or twice.  "Yes, I have spent all nine of my lives," Jeff said.
More about Jeff can be found his personal website, or on Twitter:  @jeffclune