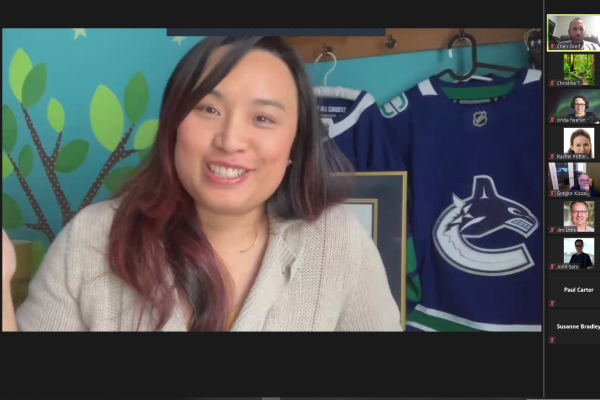 First virtual graduation in the history of UBC CS
They clapped. They smiled. They were full of pride.
Although it was the first virtual ceremony ever in the history of UBC CS, some things were exactly the same as they always had been at the UBC Computer Science convocation on the afternoon of Wednesday, June 17, 2020.
The over 250 professors, students and supporters in attendance via Zoom witnessed speakers and professors deliver moving words and hearty congratulations. They also announced award-winners like Chenliang Zhou, Computer Science Honours (BSc), who received the prestigious Governor General's Silver Medal in Science for his academic superiority.

And although the entire ceremony was online,  the momentous occasion was no less powerful or meaningful. Computer Science Alumni speakers gave thoughtful, encouraging messages, including:
Ghislaine Chan, VP, Application Development, Broadridge Financials
Vlad Zaharia, Software Engineering, Microsoft
Jennifer Walden. Data Scientist, Microsoft
Peter Smith, Researcher and Principle Software Engineer, Galvinize
Watch a recorded video of the occasion at https://www.youtube.com/watch?v=__X_40eMZGU&t=8s
Have pics to share of how you celebrated grad with family or other loved ones? Share them on our Twitter stream at https://twitter.com/UBC_CS
or on Facebook www.facebook.com/ubccompsci/
Wow grads. The world is yours. Go get it!
But, in the words of comedian Rick Mercer at the virtual UBC ceremonies Wednesday morning, "Don't forget to wash your hands."