FCAT Undergrad Research Conference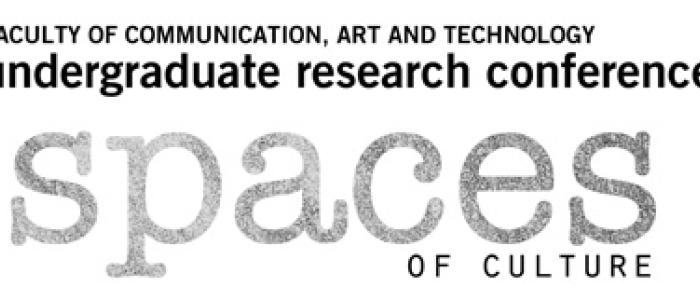 Join students and faculty from universities across Canada at Simon Fraser University's inaugural Undergraduate Research Conference, hosted and organized by the faculty and students of the Faculty of Communication, Art and Technology (FCAT).
The conference will kick off with a keynote address from one of FCAT's distinguished graduates, Norman Armour (BA '87, Art & Culture). A recent recipient of the SFU Outstanding Alumni Award, Norman is a leader of Vancouver's vibrant arts community and co-founder of the well-respected PuSh fesitval.
All conference presenters will receive a personalized certificate that acknowledges their participation in the conference. There will also be a $250.00 grand prize awarded for the 'Best Presentation' of the day.
Join our facebook event: Click here
Event poster: Click here
https://www.sfu.ca/fcat/ugc.html