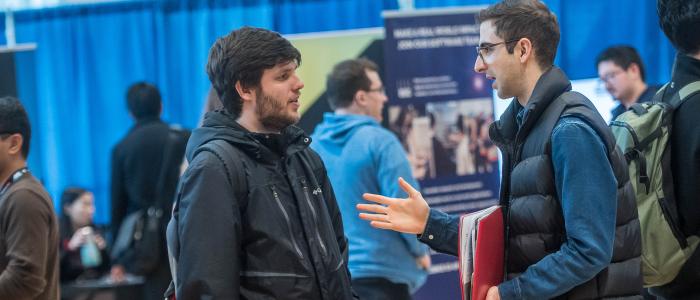 Careers in Computer Science
Why undertake a career in computer science? Prospects, salary, and job satisfaction!
Jobs that require a background in computer science can be found in every sector of the economy, are among the most highly paid in any field, and offer significant personal and professional rewards.
Job Prospects
Computers and computer systems are everywhere. Their importance in society is growing, and the need for exceptional talent to make them work exists as never before.
Despite the dot.com bust and the outsourcing of certain CS jobs, the future for CS grads in North America is excellent!  Computer science related applications exist in virtually every field: from aeronautics and oceanography to medicine and law enforcement, from navigation and fashion design to entertainment and environmental protection. The CS department of the University of Colorado at Boulder lists a hundred or so subfields in which computer science is prominent, noting that these are but a few of the areas in which computers play a role.
Salary
Many students with a degree in Computer Science eventually end up in highly-paid managerial positions, where they can shape the future of companies and express their creativity. 
Computer science jobs pay among the highest salaries out there.  A recent survey of CS grads found that after two years in the workforce, UBC CS grads earned 38% more than all university graduates at the bachelor's level and 44% more than college graduates in similar educational programs. Computer science is a career that will reward you financially, and a CS degree from UBC will amply reward you!