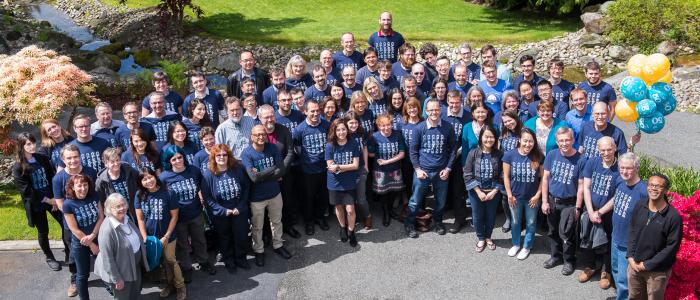 About Us
Welcome! Computer Science is thriving here at the University of British Columbia. 
We're doing some pretty cool things.

We conduct research that is recognized internationally, for one. As we sit at the forefront of the artificial intelligence and machine learning revolution, and the explosion of big data and human-computer interaction, it's one of the most exciting times to be studying, researching, and teaching computer science at UBC.
Our esteemed faculty use innovative teaching methods and include notable members like a Canada 150 Research Chair; four Canada Research Chairs; plus many Fellows of prestigious societies like the Royal Society of Canada, ACM, IEEE and SIAM. We also consistently produce graduates with world-class skills who are often immediately employable after graduation at companies like Google and Amazon.
We pride ourselves too, on being an inclusive department. We strongly support diversity. We know differences strengthen us, benefit society and advance the computing profession.
Our Leadership
Chen Greif
Professor &
Head of the Computer Science Department


Rachel Pottinger 
Associate Professor &
Associate Head of Undergraduate Affairs
Paul Carter
Professor of Teaching &
Associate Head of Operations
Jim Little
Professor &
Associate Head of Research and Faculty Affairs
Cristina Conati
Professor &
Associate Head of Graduate Affairs
Our Department in Numbers 
         
We rank within the top 3 CS departments within Canada

We rank 25th (of 600) globally* 

We have over 2,100 undergraduate majors

We have 14,000+ course registrations annually



*Source:  www.topuniversities.com/university-rankings/university-subject-rankings/2020/computer-science-information-systems