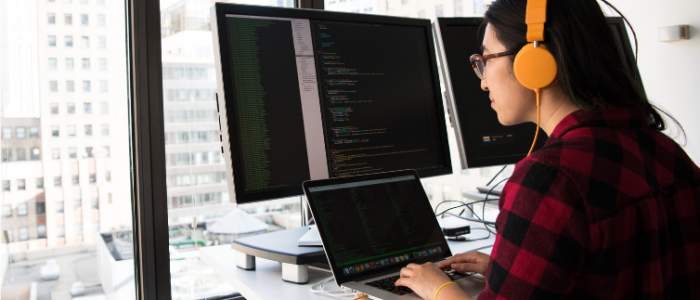 About Us
UBC's Computer Science department, established in 1968, is one of the best in North America. The campus is located on the spectacular Point Grey peninsula in Vancouver, BC, Canada and is surrounded by ocean, forests and mountains. We offer a full range of undergraduate and graduate programs.
Our large and diverse faculty members are recognized internationally for excellence in research, teaching and innovation. Through the efforts of our students, staff and faculty, the department has widely influenced and progressed the industry, won Technical Oscars, and founded the Canadian Internet Registration Authority (CIRA). They have also been part of many software startups, including: Tasktop, Element AI, Brightside Technologies, AlgoLux, Zite, Webnames.ca, Silicon Chalk, Brainify, Exotic Matter and others.

We consistently field a team to the ACM International Collegiate Programming Contest, with exceptional results: our undergraduate team has won the Pacific NW division twice in the past three years to advance to the Worlds.
Some of our faculty include: a Canada 150 Research Chair; four Canada Research Chairs; and many Fellows of prestigious societies including the Royal Society of Canada, ACM, IEEE, SIAM and the Sloan Foundation. We also maintain a world-class graphics team. 
As an inclusive department, we strongly support diversity.  Our differences strengthen our department, advance the computing profession and benefit society.
Our Leadership
Chen Greif, Professor and Head of the Computer Science Department
Rachel Pottinger, Professor and Associate Head of Undergraduate Affairs
Paul Carter, Professor of Teaching & Associate Head of Operations
Jim Little, Professor and Associate Head of Faculty Affairs
Will Evans, Professor and Associate Head of Graduate Affairs