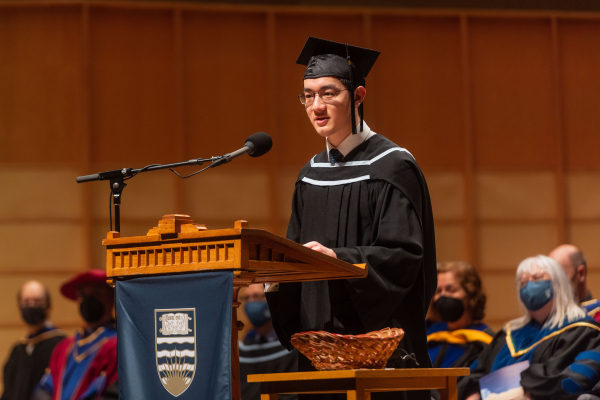 Big congratulations to our computer science graduating class of 2022
Graduating with an in-person ceremony is something all our graduates and everyone in attendance this year were so grateful for. As a result, the UBC Computer Science Class of 2022 definitely shone bright on May 31 at the Chan Centre for Performing Arts.
You did it, Class of 22!
Through all the projects, exams, trials and tribulations, and even the COVID setbacks, you persevered. You kept studying and you kept showing up. You may have pulled all-nighters. You found bugs and fixed bugs. You read until your eyesight blurred.
But you decided to see it through, and now you have graduated from one of the very best CS departments in Canada. We hope you carry that badge of honour with great pride, because you have certainly earned it.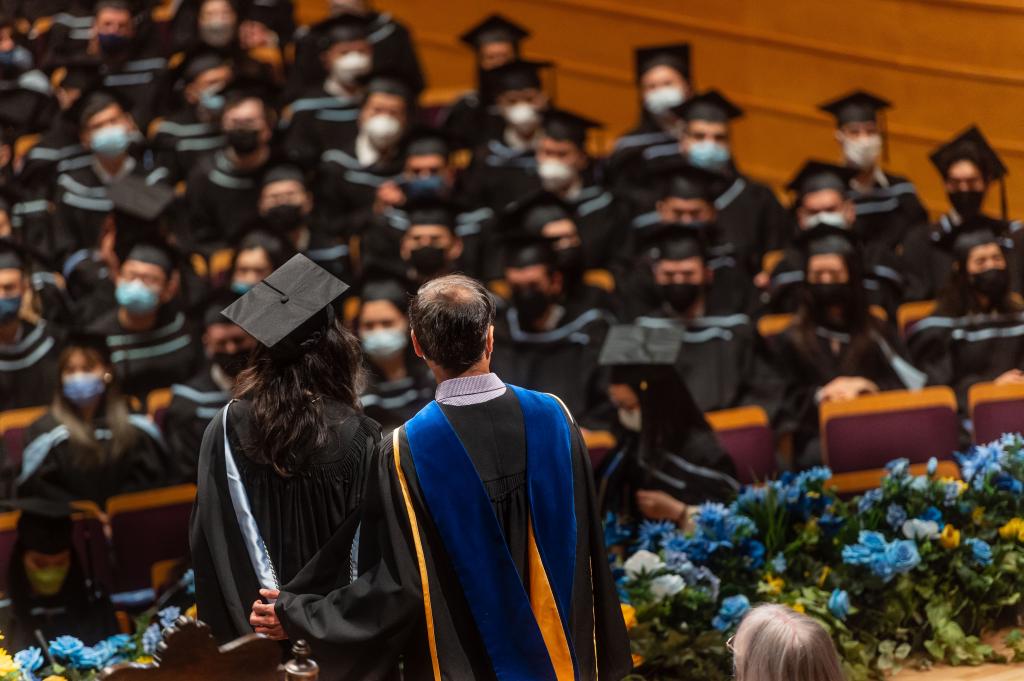 Now it's time to celebrate your accomplishments and go forward with the next stage of your life. What opportunities will present themselves now, graduate? We can't wait to see what you achieve next!
We also hope you'll register as an alum to stay in touch and connected.
And GREAT news for our 2021 and 2020 graduates who were limited to virtual ceremonies (no thanks to COVID-19):  they will get their long-awaited in-person ceremony this year in November!
Again, we wish you hearty congratulations. We are so very proud of you.
View the awards received by the Class of 2022
Photos credit:  Paul Joseph, UBC