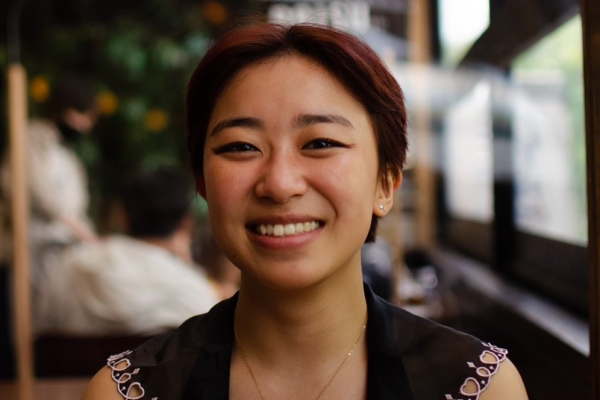 Computer Science graduate honoured for innovations with gender minorities
Canada's tech and innovation publication, The Logic, has named UBC Computer Science graduate Joice Tang one of the Top Prospects (a leading innovator) from Canada's foremost computer science and engineering universities.
Joice has just graduated this June with a Bachelor of Arts in Computer Science and is now ready to start her PhD at the University of Washington come September. Joice will be studying human-centred design and engineering.
Not only academically talented, while Joice was at UBC CS, she was the Director of "cmd-f", the largest gender-minority hackathon in British Columbia. Along with her team, she also created the "connect-f" mentorship program to link gender-minority students with role models from UBC Computer Science.
Also during Joice's undergrad degree, she led several human-computer interaction research projects regarding perceptions of artificial intelligence.
Joice said, "As a young person working to interrogate the ways that technologies may or may not serve us, I am honoured to be named as a Top Innovator. I think aligning technology development with the needs of our communities rather than market potential is an important step forward in redefining what innovation means to us, and in creating real, impactful change."
Joice is very positive about where she came from and where she's headed, saying "I'm excited to continue exploring these questions in my PhD, and I'm so grateful for my time at UBC for bringing nuance to my understanding of innovation and social change."
Read more in this Financial Post article.