Dr. Karon MacLean has been appointed CRC Chair in Interactive Human Systems Design
Dr. Karon MacLean of the UBC Computer Science (CS) Department has been appointed as a Canada Research Chair (CRC) in Interactive Human Systems Design, Tier 1 (senior) from the Canada Research Chairs program.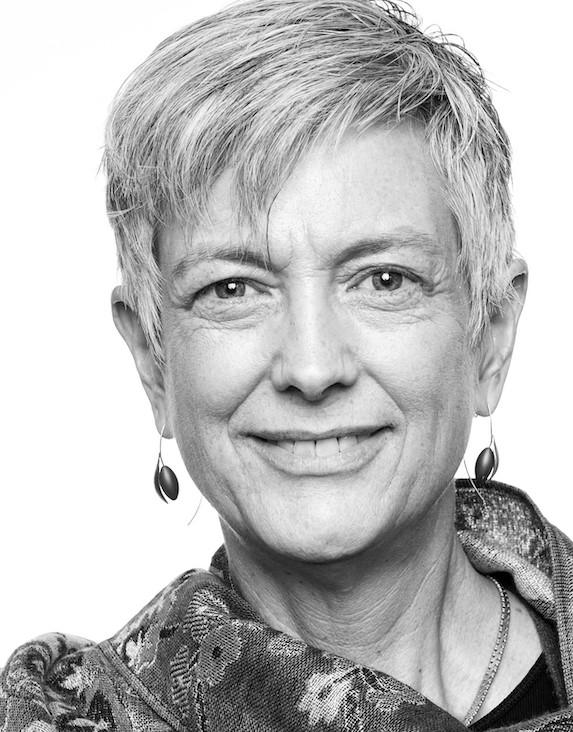 She is one of the 19 UBC researchers who were named new Canada Research Chairs in the most recent appointments announced January 12, 2022. Through Dr. MacLean's appointment, the Computer Science department will receive $1.4 million over seven years.
Two decades of excellence
"Karon is a superb researcher and extremely strong leader," stated former CS department head Chen Greif, who nominated her. "She ticks every possible box for a senior CRC, and her research is innovative and interdisciplinary."
Professor MacLean has been a faculty member in the department since 2000. She is an international pioneer in haptics (touch), human-computer and human-robot interaction (HCI and HRI), and theory and design practices to support them. Alongside her students, Dr. MacLean has received numerous awards for her research publications in robotics, psychology and HCI, and prestigious awards such as the UBC Charles McDowell Award. She is recognized in her communities for outstanding research and leadership, and is called upon regularly to give keynote presentations.
She is the founding director of an NSERC CREATE grad training program (2017) and visionary of the multidisciplinary Designing for People (DFP) research cluster (currently 28 core faculty from 12 departments and 5 faculties). DFP provides a UBC-wide focal point for human-computer interaction research and training. MacLean recently spent three years as the Faculty of Science's Special Advisor for Knowledge Mobilization, and as Associate Director of the Institute for Computing, Information and Cognitive Systems (ICICS).
Driving diversity and access 
Throughout her career, MacLean has worked to open doors and integrate voices from groups who have traditionally been excluded. She explains that the DFP cluster is fundamentally about identifying challenges that people face, often complex and with subtle but damaging impacts; then using technology thoughtfully to help address the challenges.
She explained, "This requires experts from wide-ranging disciplines to work in concert, but also demands creative means of involving affected individuals in design processes. We train our next generation of designers to think and work in this way." One focus has been to recruit trainees from extremely diverse backgrounds who do not look like traditional graduate students, then, ensuring they are well supported, encourage them to help modify systems to be more inclusive.
"She ticks every possible box for a senior CRC, and her research is innovative and interdisciplinary." 
~  Former department head, Chen Greif
"I hope this CRC Chair appointment gives a little more visibility to the DFP initiative," Karon said. "The contributions of women researchers are often under-recognized in DFP's many constituent fields, even as their numbers rise." She is the first woman in the department's history to receive the CRC designation.
MacLean's own haptics research recognizes that access to this technologically-demanding field has generally been restricted to engineers, scientists and neurologists, "Even while its eventual greatest values could be in supporting individuals with disabilities and mental health needs, our interpersonal communication and social connectedness, and artistic expressiveness," she said.
"Designing well in these areas requires a far greater range of input, and therefore a major thread of my research has been to instantiate this notion of 'design justice' through design tools, team development, and training curriculum."
Alongside Dr. MacLean's many students, she has also contributed to advances in fundamental psychophysics, perception and attentional knowledge; the cultural bridging of engineering haptics to human interaction design; and deepening the understanding of how affective (emotional) touch works in humans and how to leverage its benefit using machines that we touch and that touch us.
Adapting and innovating
"COVID and going online has really emphasized how important social touch is," said MacLean. She explained that her group has responded with innovation in learning how to collaborate and design remotely, in order to further develop haptic technology.
"We're just in the process of submitting a new CREATE training grant that is coming out of two years of teaching an online haptics course across the country, through five Canadian universities," she said. "Ultimately, the course increases access to design and integrates more people from various disciplines, expanding the learning and end results. We want to create a robust Canadian network for this field."
MacLean explained further, "What we're trying to teach is what we call user experience design for haptics and multimodal interaction with technology. How do you approach developing content for this medium? How do you take a design problem and create a technological result that is effective and innovative in meeting peoples' sensory needs and actually solves the problem you're trying to address?"
With this CRC Chair designation and her continual innovation and vision, Dr. MacLean continues to be directly in touch with success.
Government of Canada press release