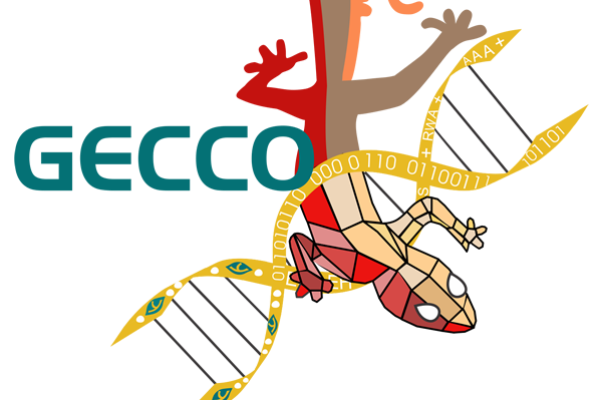 Best Paper Award for PhD student propels evolutionary computation

When UBC Computer Science PhD student and Vanier Scholar Yasha Pushak first began working in tandem with Professor Holger Hoos on algorithm computations, he never imagined winning two best paper awards at international conferences for work in the area.
For the 2020 Genetic and Evolutionary Computation Conference (GECCO) held virtually in July, Yasha and Holger won Best Paper Award for their submission within the Evolutionary Combinatorial Optimization and Metaheuristics (ECOM) track.
Their paper, entitled Golden Parameter Search: Exploiting Structure to Quickly Configure Parameters in Parallel, was voted the best from 21 accepted papers for this category.
GECCO is the premier international conference in the area of genetic and evolutionary computation and has been held annually since 1999. Papers accepted are the latest high-quality results in genetic and evolutionary computation with topics of interest including: genetic algorithms, evolutionary programming, hyper-heuristics, evolutionary robotics, artificial life, ant colony optimization, artificial immune systems, digital entertainment technologies, evolutionary machine learning, search-based software engineering, and more. 

Yasha and Holger's paper describes the a method for automatically setting an algorithm's parameters, by exploiting insights gained during their previous, award-winning study on the landscapes searched by algorithm configuration procedures. By automating this process, their work allows computers to efficiently solve challenging computational problems arising in a diverse range of applications, such as evolutionary combinatorial optimization.
"Typically it can take up to several days to find good-quality parameter settings that achieve close to optimal performance," said Yasha. "But with this method, it can take as little as 6 or 12 hours to obtain as good or better-quality results."
Yasha explains how he feels about having won another Best Paper award, "I'm happy to receive this kind of recognition. It's helpful in my future career endeavours to have this kind of exposure with my name attached to a significant achievement."  
Yasha also indicated he is hopeful his work will make it easier and less expensive for more people to make use of automated algorithm configuration procedures. Consequently, he said, this will help solve complex problems in many important areas of research, such as the computational problems arising in environmental sustainability.
"It should also be easier for me to graduate." Yasha laughed, now in his fifth year. He said the work will go toward his thesis.
Beyond Yasha's studies at UBC, he is far from idle. Yasha maintains a part time research job with Oracle Labs in downtown Vancouver and effectively exploits any of his leftover free time.