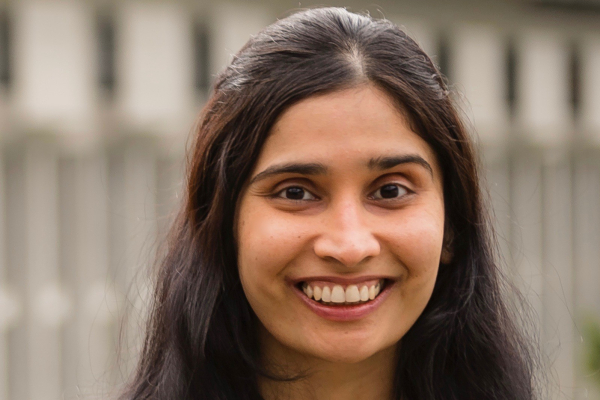 Assistant Professor of Teaching joins UBC Computer Science
If worldly experience counts for something in teaching computer science, Varada Kolhatkar is at the top of her class.
She began with her undergrad in India, followed by working as a software engineer at Symetac Corporation. She then took her CS masters in Minnesota, completed a PhD in Toronto, and was a visiting Postdoc Fellow at the University of Hamburg in Germany. After returning to Canada to work in Ottawa, she later came across the country to do a postdoc fellowship at SFU, and finally arrived at UBC in 2018 to teach Master of Data Science (MDS) students.
Varada started her new position July 1 in UBC Computer Science as an Assistant Professor of Teaching, mostly within the MDS Program. When asked what excites her about the new role, she said "Data Science is multi-disciplinary, so it poses many challenges for students and instructors to learn concepts in so many different areas. As an instructor you want to unfold this complex network in an approachable way so students can own these concepts and be comfortable using them and applying them in their own disciplines."
She also speaks to the excitement of rapid change, but the need to be cautious. "In machine learning and AI, there are so many tools one can employ, and they change so rapidly! I am excited to teach my students how to take advantage of this but also to be cautious and ethical with applications in the organizations they end up working for."
Varada's background is in computational linguistics. While in Ottawa, she built a prototype for data anonymization within the fields of privacy and health. The customized program allows trials to be widely publicly available, but without personal information being publicized. 
She brings a calm and happy disposition to her teaching, thanks to daily meditation and the regular practice of yoga. Varada supplements that calm with regular sojourns into nature and international trips to beautiful spots.
Varada speaks fluent Marathi, Hindi and English as well as basic Sanskrit, but it doesn't require a specific language to pick up on her positive energy and radiant smile. Welcome to the Educational Leadership team, Varada!