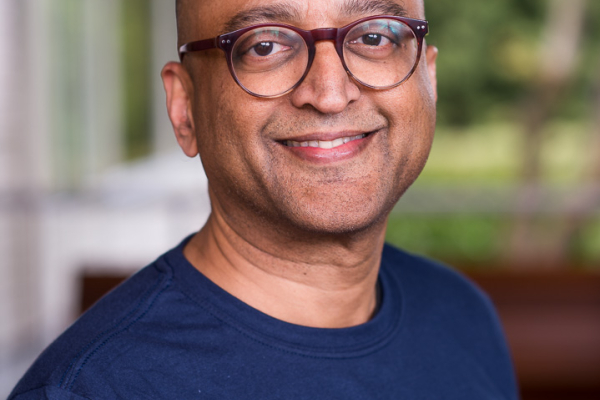 Computer Science Professor Dinesh Pai and colleagues awarded Wall Solutions Grant
Computer Science Professor Dinesh Pai and his colleagues, Drs. Miriam Spering and Mary-Lou Jackson, are the recipients of the Wall Solutions Grant.  The grant supports UBC faculty members collaborating with community or partner organizations to address societal issues through innovative and academically rigorous research.
The team will be using the $50,000 grant to develop a portable dynamic vision test designed specifically for the aging population.  Vision loss among the elderly is a major health care challenge. In Canada, the direct cost of vision loss is the highest of any disease category. Standard vision tests do not measure sensitivity to moving objects, an ability that is critical for everyday tasks such as driving. The new technology enables quick assessment of motion sensitivity, using instinctive eye movement responses.  
More information on the project here.