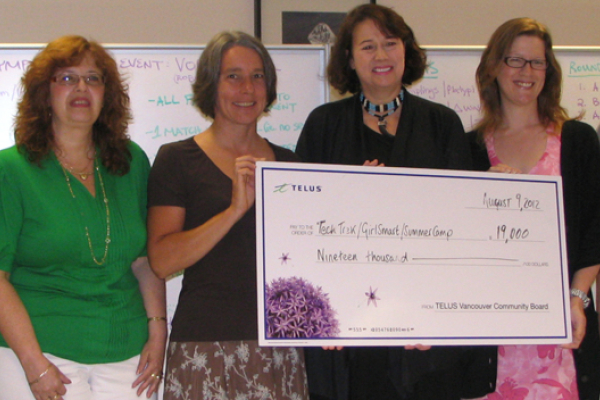 $19,000 TELUS Donation Enhances Computer Science Outreach Programs
TELUS has donated $19,000 to the UBC Department of Computer Science to enhance and support community outreach programs which encourage students in Grades K-12 to consider careers in Computer Science.
The UBC Department of Computer Science is committed to creating learning opportunities for the greater community through its student outreach programs. These programs allow under-represented groups in the field of Computer Science such as girls, low-income families and children with challenges to explore career and educational options in Computer Science which they would otherwise be unable to experience.
With generous funding from TELUS, the department will be able to expand its existing outreach Girlsmarts and TechTrek workshops, as well as the TechTrek summer camps to under-represented groups through bursaries, teachers' training workshops and additional workshops in Vancouver's Downtown Eastside.