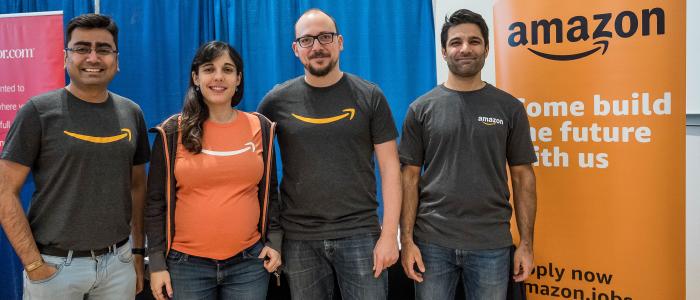 UBC Technical Career Fair
*Due to the necessary restrictions caused by COVID-19, the Technical Career Fair will be held virtually until such time as we are able to be back on campus. 
Event Information
Welcome to the Technical Career Fair. Traditionally held in January at the UBC campus, the fair offers you an opportunity to meet our students, survey their potential as future employees, and alert them to job and career opportunities in your company.
The Department of Computer Science has more than 2,300 undergraduates in a range of computer science majors and combined majors, and over 200 graduate students. Employers attending the Career Fair can meet with undergraduate, masters, and PhD graduating students seeking post-commencement employment, and to other students looking for part-time, summer, and co-op work experience.
Register and find out more about the 2021 UBC Technical Career Fair 
 
Other UBC Options for Recruitment
Other UBC-based options for advertising your company's technical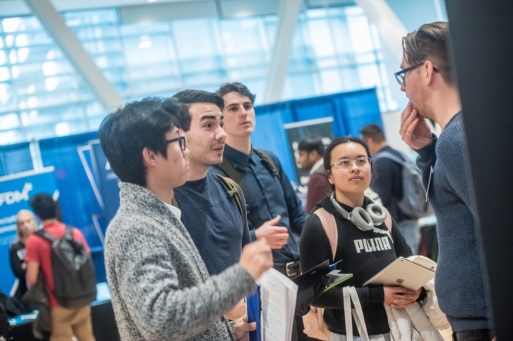 opportunities for students and new graduates include:

Centre for Student Involvement and Careers
They oversee the central UBC job postings system: CareersOnline (available at no charge to employers) and can also arrange employer information sessions.

UBC Science Co-op (for Computer Science, Cognitive Systems, and Engineering Physics-related co-op opportunities)
Job postings information for employers 

UBC Engineering Co-op Office (for Electrical/Computer Engineering co-op positions)  Information for employers 

UBC Computer Science Department's student and new grad job postings page   Employer instructions