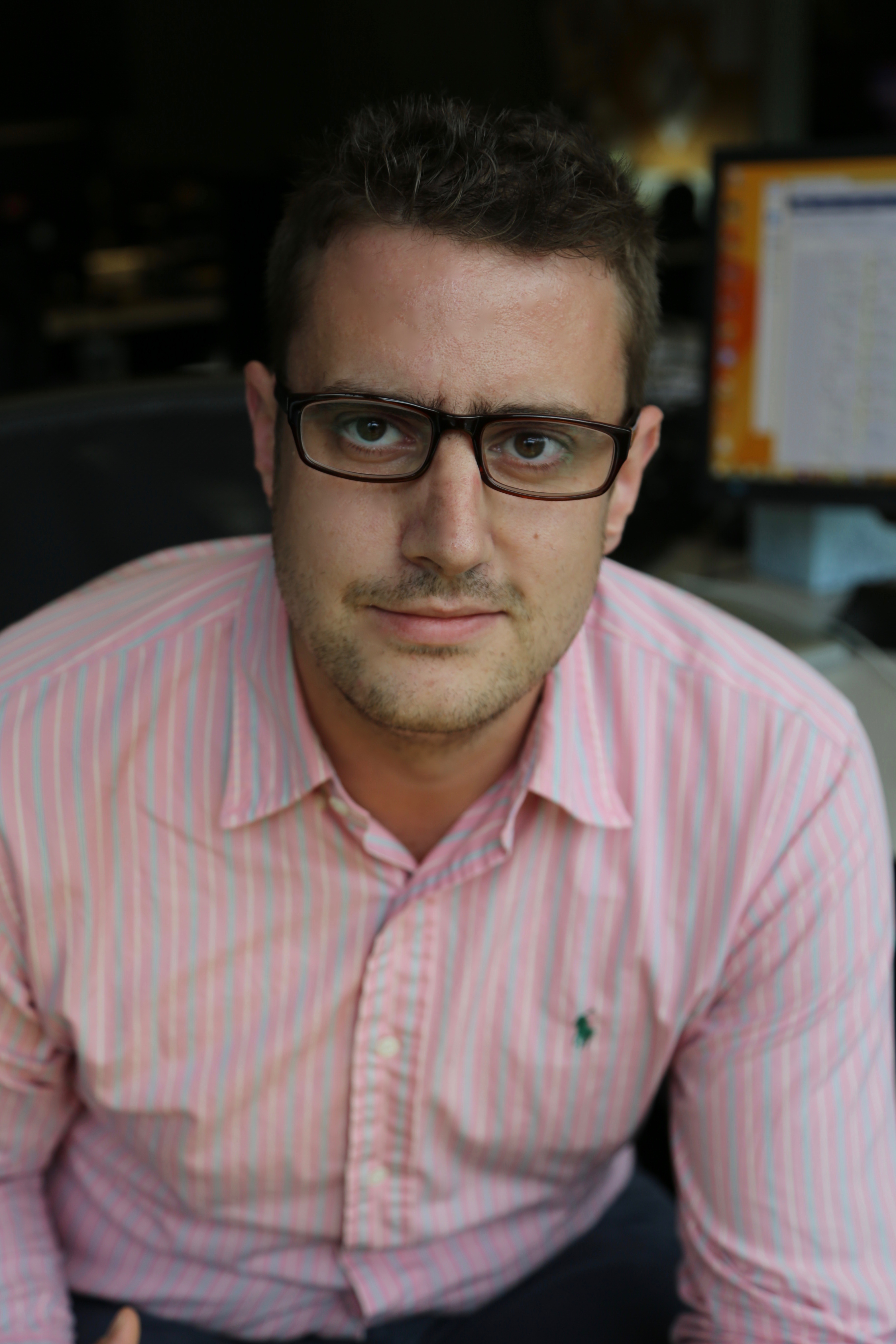 Devon Graham
I study Artificial Intelligence and Machine Learning at the University of British Columbia, where I am working towards a PhD under Professor Kevin Leyton-Brown. I completed my MSc, also at UBC, under Assistant Professor Siamak Ravanbakhsh. My masters research focused on applying Deep Learning methods to data from structured domains such as graphs or tensors, where the structure of the data helps to inform the learning model. I have recently started exploring the problem of algorithm configuration, where we seek to set the parameters of a given algorithm so as to achieve good performance across a given set of input instances.
Publications
Procrastinating with Confidence: Near-Optimal, Anytime, Adaptive Algorithm Configuration
Robert Kleinberg, Kevin Leyton-Brown, Brendan Lucier, and Devon Graham. NeurIPS, 2019. pdf | arXiv | bibtex | poster
Equivariant Entity-Relationship Networks
Devon Graham and Siamak Ravanbakhsh. arXiv, 2019. pdf | arXiv | bibtex
Deep Models of Interactions Across Sets
Jason Hartford*, Devon Graham*, Kevin Leyton-Brown, and Siamak Ravanbakhsh. ICML, 2018. pdf | arXiv | bibtex | poster
(* equal contribution)
Teaching
I have served as a Teaching Assistant for many courses at UBC:

CPSC 340 - Machine Learning and Data Mining - Fall 2018
CPSC 320 - Intermediate Algorithm Design and Analysis - Summer 2018
CPSC 213 - Introduction to Computer Systems - Summer 2017
CPSC 313 - Computer Hardware and Operating Systems - Spring 2017
CPSC 421 - Introduction to Theory of Computing - Fall 2016
CPSC 418 - Parallel Computation - Winter 2017, Fall 2017, Winter 2016
CPSC 221 - Basic Algorithms and Data Structures - Spring 2018, Winter 2015, Fall 2015, Spring 2015



I was nominated for a Killam Graduate TA award for the year 2018.


I was the recipient of a Graduate TA Award from the UBC Department of Computer Science for the year 2017.
Education
I have taken the following graduate-level courses at UBC:

CPSC 532L - Artificial Intelligence for Social Impact - Winter 2019
CPSC 532R - Probabilistic Graphical Models - Winter 2018
CPSC 536E - Graph Drawing - Winter 2018
CPSC 531H - Machine Learning Theory - Fall 2018
CPSC 539W - Probabilistic Programming - Fall 2018
CPSC 536N - Algorithms that Matter - Winter 2017
CPSC 540 - Machine Learning - Winter 2017
CPSC 506 - Complexity of Computation - Fall 2016
CPSC 536F - Algorithmic Game Theory - Fall 2016
MATH 503 - Discrete Mathematics - Fall 2016
Contact
Department of Computer Science
UNIVERSITY OF BRITISH COLUMBIA
ICICS X568 - 2366 Main Mall
Vancouver, B.C.
V6T 1Z4
Canada
E-mail: drgraham@cs.ubc.ca