CSPC 533C Assignment 1
Roman Rudenko
The Good
This image displays the history of development and separation of indo-european languages.
The highlights:
The diagram assigns weight (represented by branch thickness) to objects proportionally to their importance on the map. This allows the reader to easily understand relative scales of languages and language groups.
Both path of development and final group are represented cleanly without overwhelming each other.
Source: World Food Issues: Past And Present course by Clark Ford (World History: Indo-Europeans to the Middle Ages section).
The Bad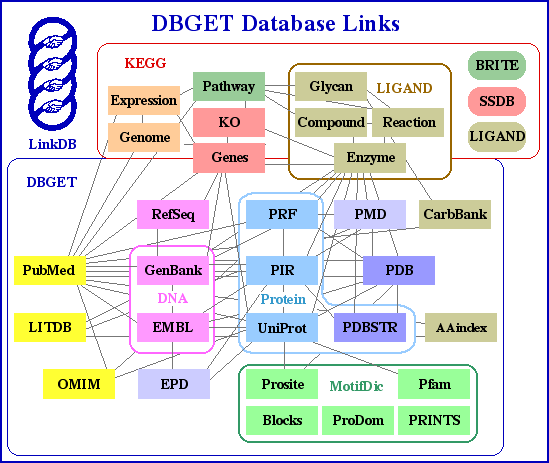 This diagram is supposed to present the connections between interdependent molecular biology databases. On original page, every box was clickable and led to a query page for the corresponding database.
The problems:
Connections are hard to trace. Even though part of the point of the diagram is to demonstrate connections between databases, it is virtually impossible to trace a lot of connections.
Names lack explanations. Even if one manages to determine that LITDB and PMD are somehow connected, no useful insight could be deduced from that. Short descriptions would make the diagram far more understandable.
Colour coding and position is confusing. Seemingly related databases that use same colour may be not connected at all, and be placed far from each other.
Source: GenomeNet DBGET service by Kyoto University Bioinformatics Center.
The Ugly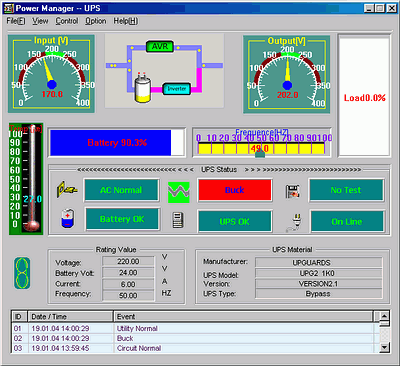 The visualization should allow the user to monitor the state of a UPS (Uniterruptible Power Supply). As you can see, all it accomplishes is burning out user retinas.
The problems:
Clashing colours hamper understanding. "Dangerous" colours are frequently used to display safe values.
Different kinds of indicators are mixed. Horizontal bars, vertical bars and circular gauges are used. As a result, determining how a specific indicator should be read requires needless effort from the user.
Overall layout is convoluted. Placement is illogical, and does not appear to have any organization.
Source: iXBT (computer magazine).